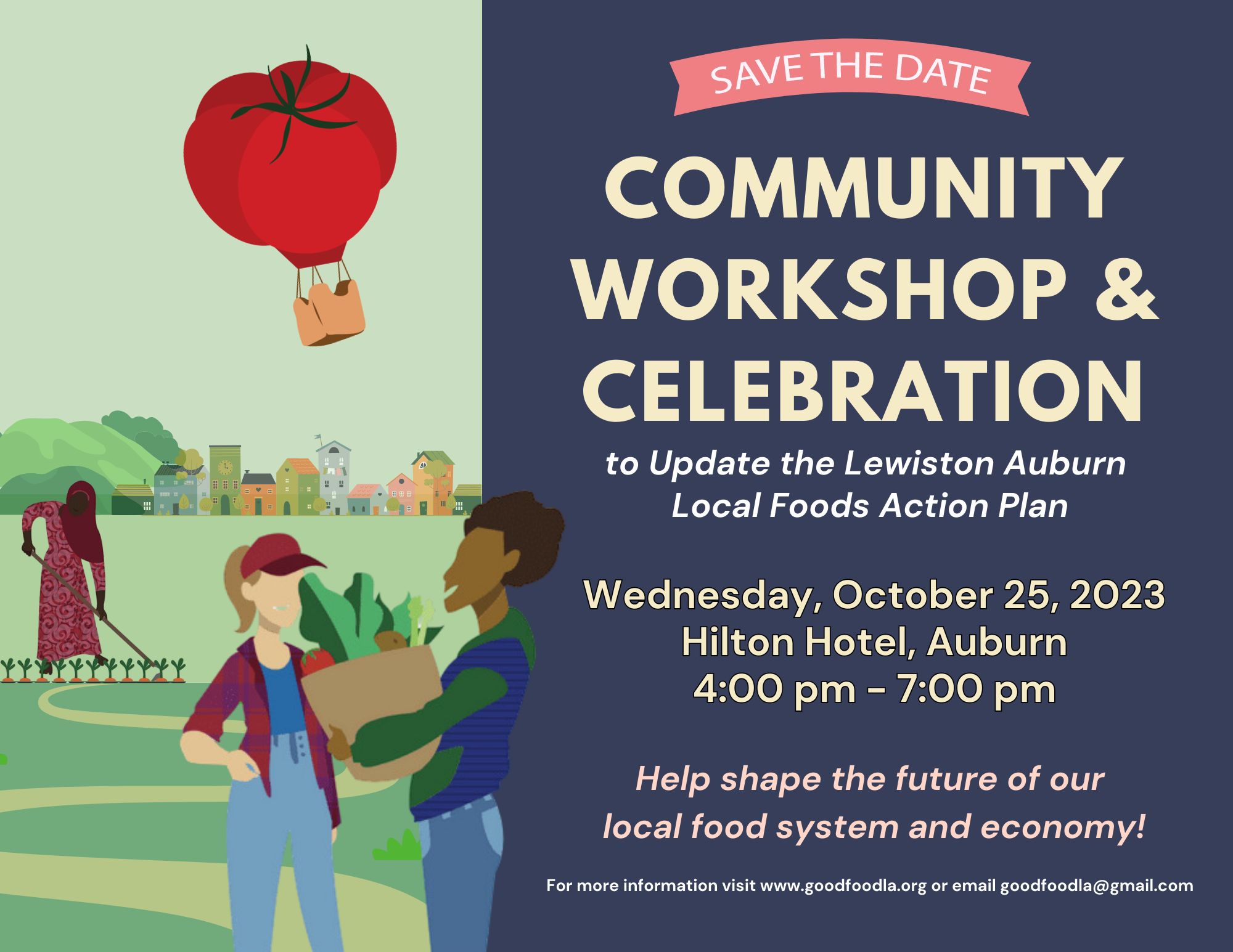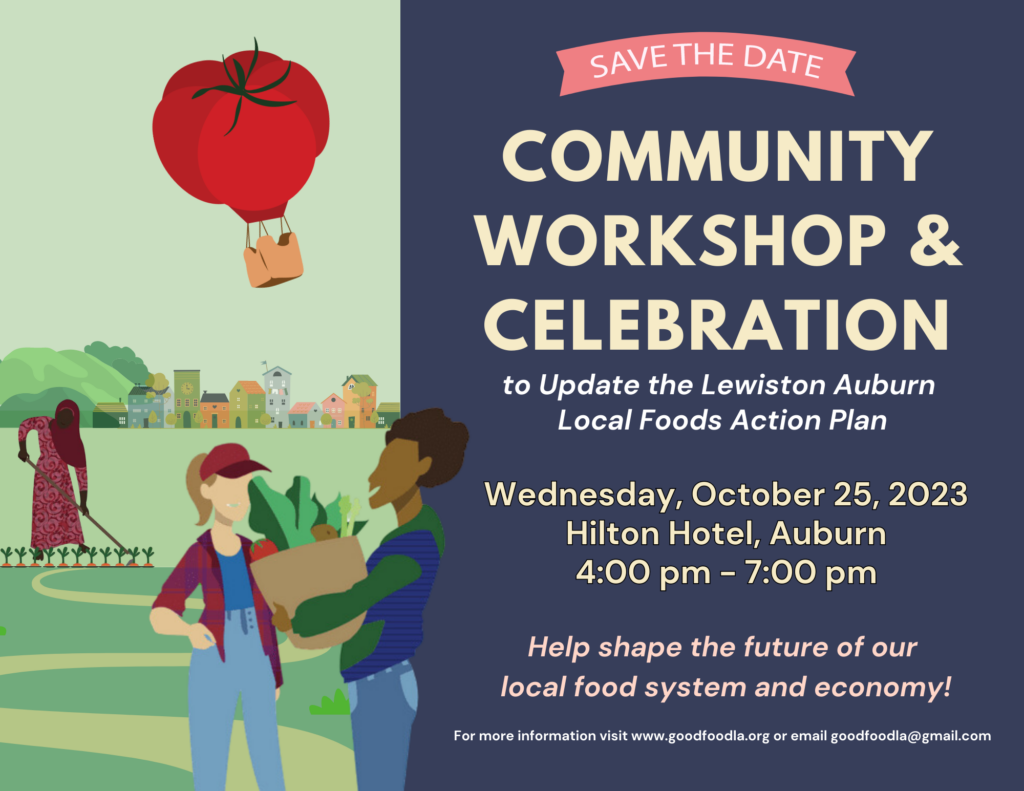 Please join us for this free and interactive public event with food and festivities to help put the finishing touches on a new Local Foods Action Plan for Lewiston Auburn to advance the local food system and economy for the next 3-5 years, with tangible Actions with diverse community leadership commitments toward the Plan's four Goals:
GOAL 1: Strengthen Access To Local Food While Expanding Market Opportunities and Infrastructure for Farm and Food Businesses;
GOAL 2: Integrate Local Food and Agriculture into City Planning and Economic Development Strategies;
GOAL 3: Build Food and Agriculture as a Defining Brand for Auburn and Lewiston; and
GOAL 4: Increase Equitable Access, Ownership, and Preservation of Land to Grow Food in Auburn and Lewiston.
This process builds from the great success of the current Local Foods, Local Places Action Plan for Lewiston Auburn — created via 80+ person community workshop in 2019.
The following will be provided:
Food,
Childcare, and
Interpretation
More details and RSVP request to come!