Local Foods, Local Places Action Plan Lewiston-Auburn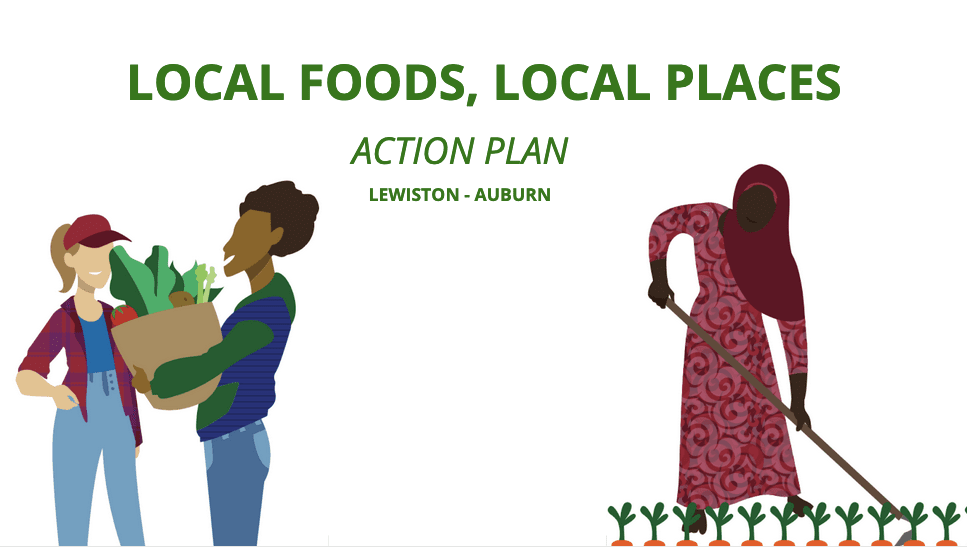 Stay Updated!
Now is a great time to join others in bringing this exciting plan to life. Sign up for email updates at least quarterly on plan progress, and opportunities to support as they arise!
About
The Local Foods Local Places (LFLP) Action Plan serves both as a record of a community planning process and a road map for Lewiston-Auburn as it grows and strengthens the local food system and economy. It captures the local food vision of the approximately 80+ attendees to the LFLP events on October 22 and 23, 2019 and crystallizes it into sixteen action steps that — along with numerous individual, business, organizational, and municipal commitments — aim to fulfill the following four goals: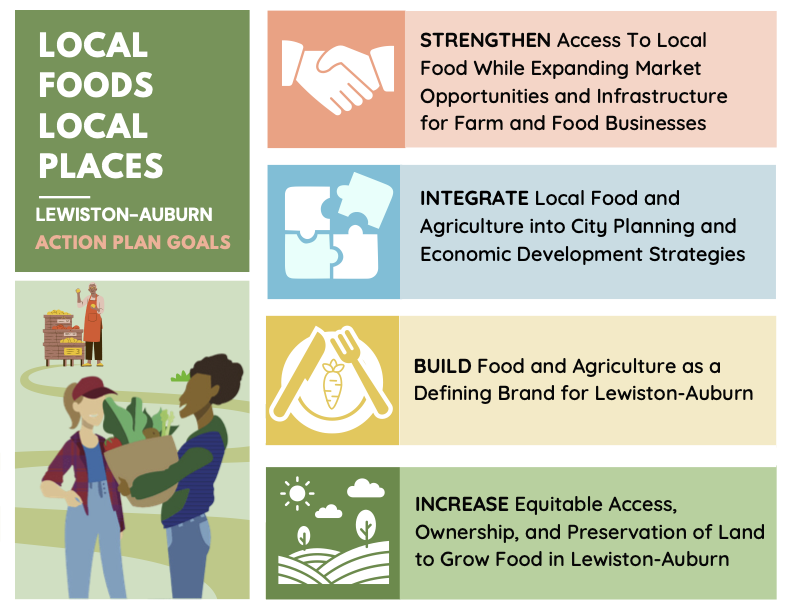 The LFLP Plan was made possible by an Environmental Protection Agency (EPA) technical assistance Local Foods, Local Places (LFLP) Program grant awarded to the St. Mary's Nutrition Center in 2019.
The overall Implementation Phase of the Plan is being coordinated by the Good Food Council of Lewiston-Auburn, working closely with a small Coordinating Team.  The implementation of the actions in the plan are designed to be participatory and collaborative, and the addition of voices and resources as implementation continues are welcome!
We are excited to share Action Plan milestones reached as of Spring 2023: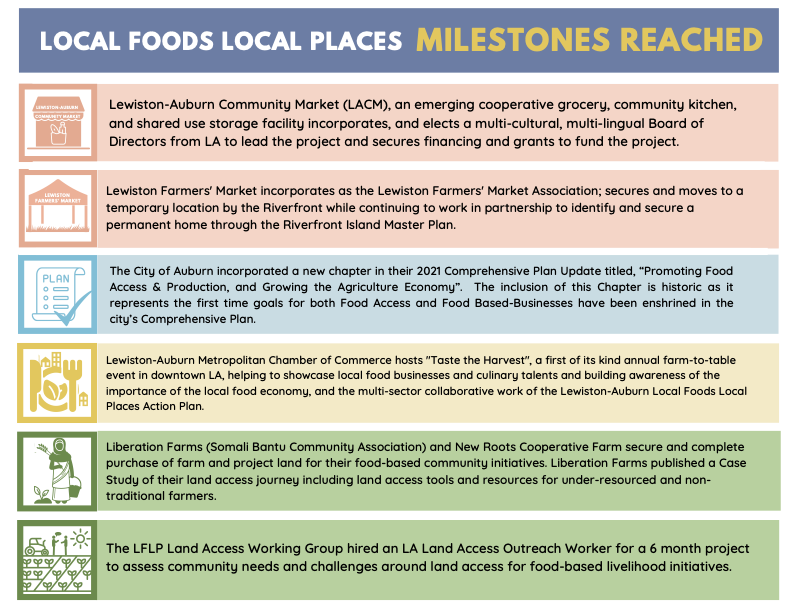 Exciting Video Updates (Recorded Fall 2021)
Click to watch on youtube:
***Visit this website FMI about the emerging LA Community Market!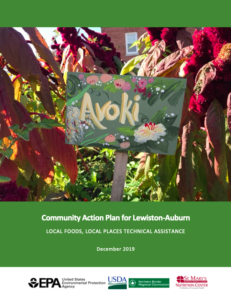 Watch the below video of the Celebration & Public Launch!  Recorded on October 27, 2020
Or Watch In:
Images from the original LFLP workshops in October 2019: