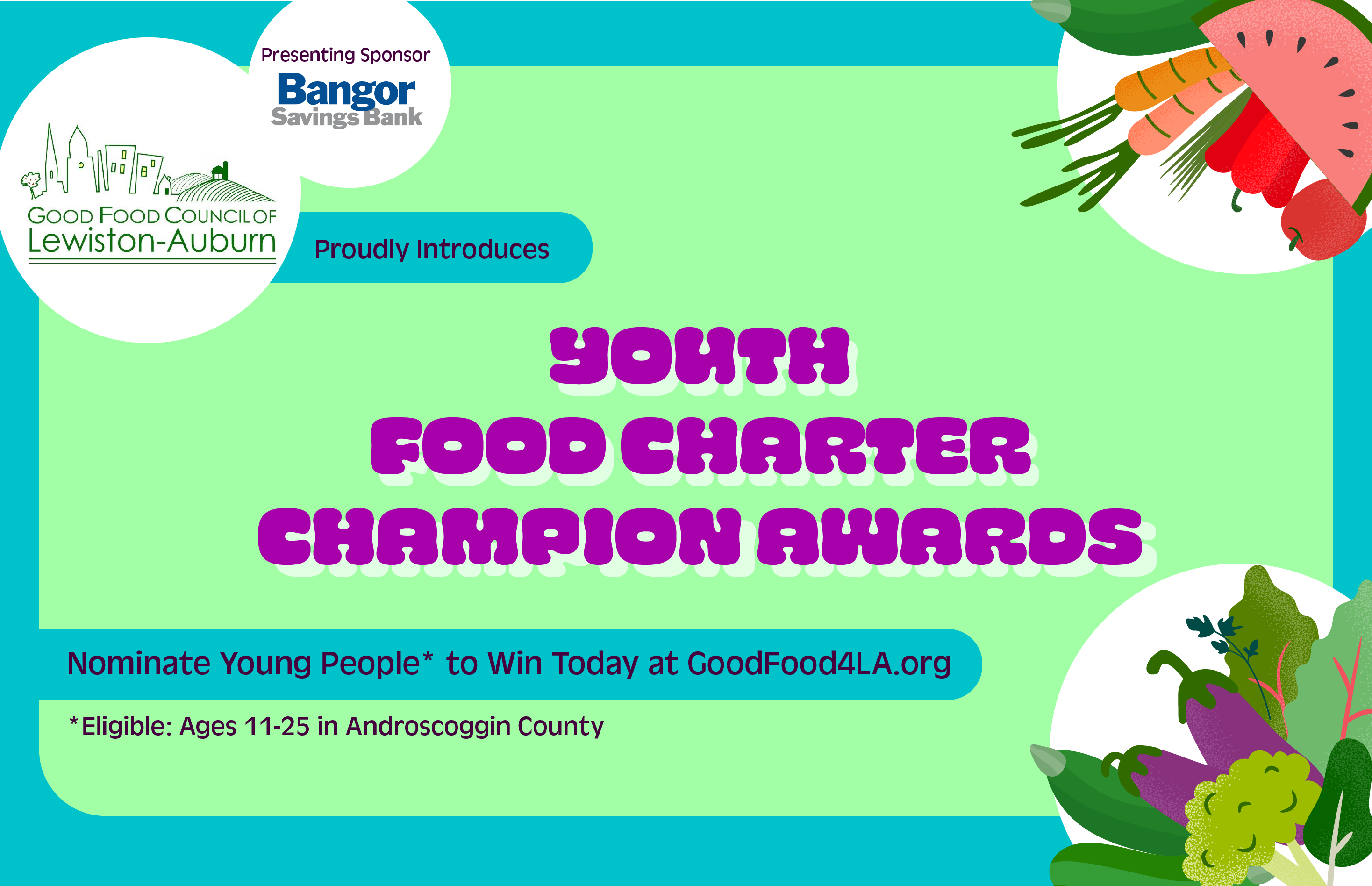 LEWISTON/AUBURN – The Good Food Council of Lewiston-Auburn (GFCLA) will honor and celebrate the contributions of five outstanding local youth and/or youth groups who have taken initiative to support a healthy local food system from farm-to-fork. The public is invited to submit nominations of individuals and/or groups ages 11-25  living in Androscoggin County for consideration to win a 'Youth Food Charter Champion Award'. Nominations can be submitted online through June 30, 2021 on the GFCLA website at goodfood4LA.org/awards.
Information about Award Categories, including examples of qualities and actions that could qualify for an award, are also found on the GFCLA website. Actions or self-education related 'food systems issues' could be fitting qualifications to win an award. Young individuals and youth groups passionate about issues such as ending hunger, local foods, farmland preservation, gardening, composting, food policy, and more are encouraged to nominate themselves, or be nominated.
Awards are planned to be given out at an outdoor, socially-distanced event this summer, exact date and details TBA by the GFCLA.  The presenting sponsor of the 2021 awards is Bangor Savings Bank, who contributed to the prize package for winners. Lewiston restaurant Davinci's Eatery also contributed.  In addition to an award, five winners (each individual or group) will each receive: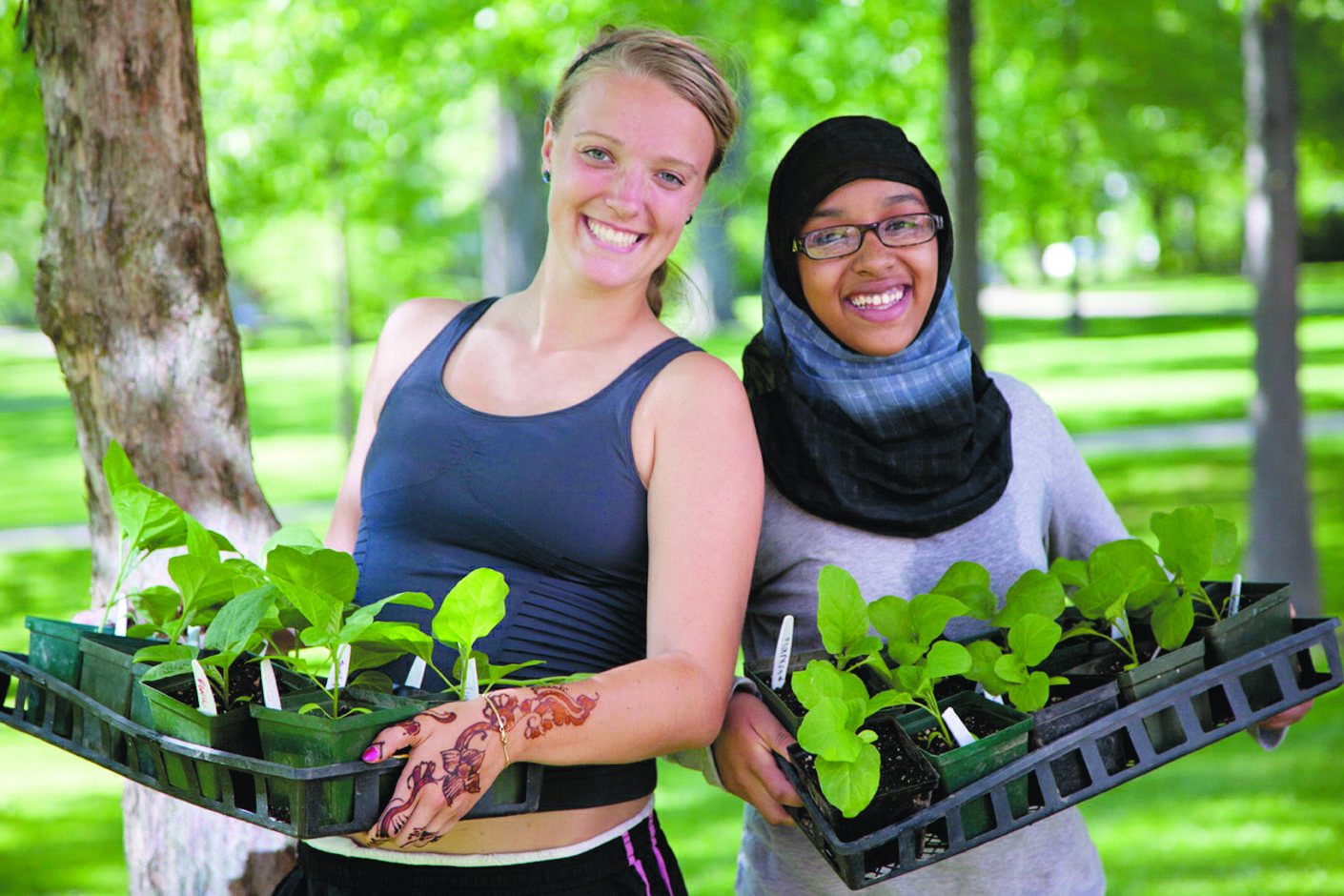 Food Charter Champion Awards are given annually by the GFCLA to highlight the efforts of local individuals and entities to create a more vibrant and sustainable local food system.  Those honored with awards 'lead by example' in one, or more, of the five principles of the Lewiston-Auburn Community Food Charter.  In the past, Food Charter Awards have been awarded to entities (eg. organizations, businesses, municipalities, community groups, etc.); this is the first year all winners will be young people.
The LA Community Food Charter was launched in 2016 as a way to highlight the community's food values, build greater awareness and support for a more vibrant local food system, as well as provide a framework for discussion by community members and policy-makers. The LA Food Charter was the first of its kind in the State of Maine, and since its creation, two additional Maine communities have created their own:  Western Foothills Community Food Charter and Knox County Food Charter.  The cities of Auburn and Lewiston have endorsed the LA Food Charter, as have over 280 individuals, businesses, and organizations.  Anyone interested is encouraged to sign the LA Food Charter on the GFCLA website to demonstrate their own support for, and commitment to improving our local food system from farm-to-fork.
The public is invited to follow the GFCLA on Facebook and Instagram for Award updates. For questions or support, contact Julia Harper at 207-464-4800 or goodfood4LA@gmail.com.