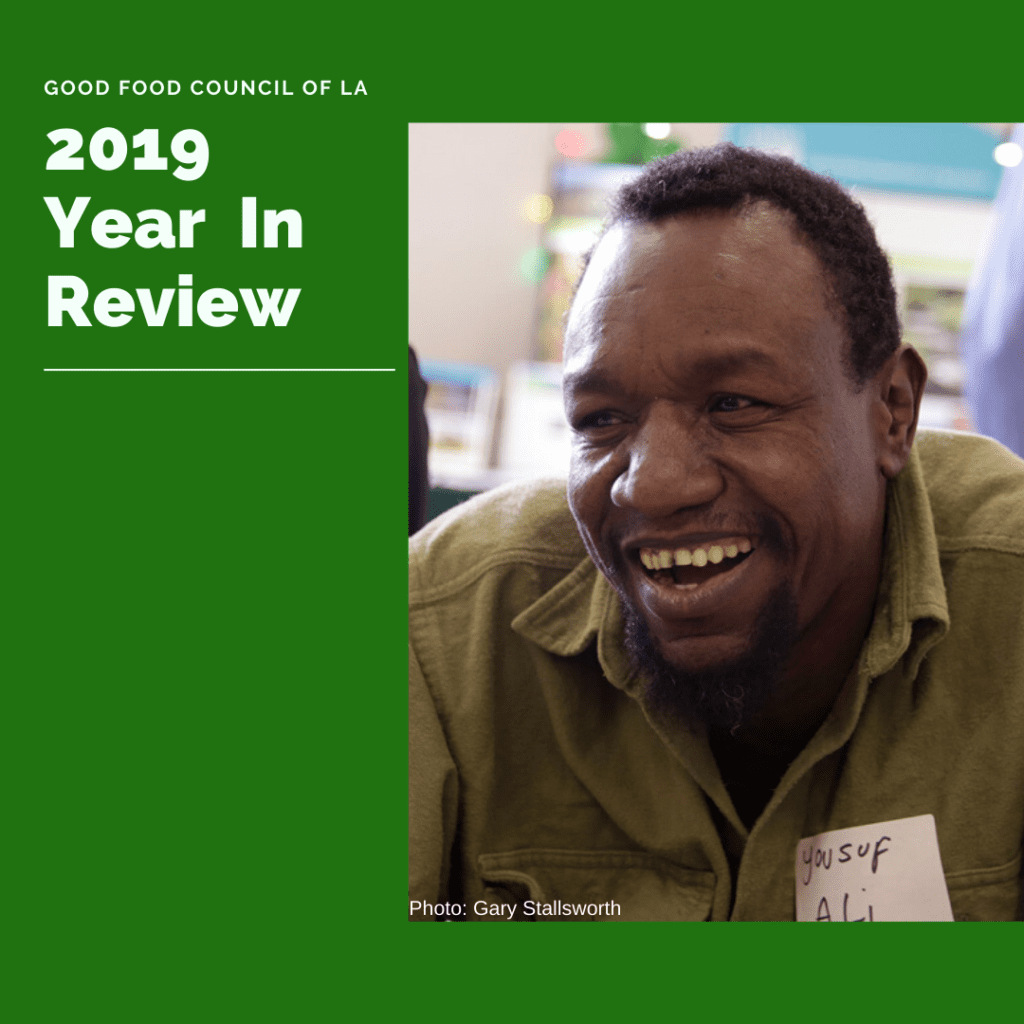 2019 was a busy year creating and supporting improvements to the food system of the Lewiston-Auburn area through coordination, policy, and more. We've created some brief highlights in this post.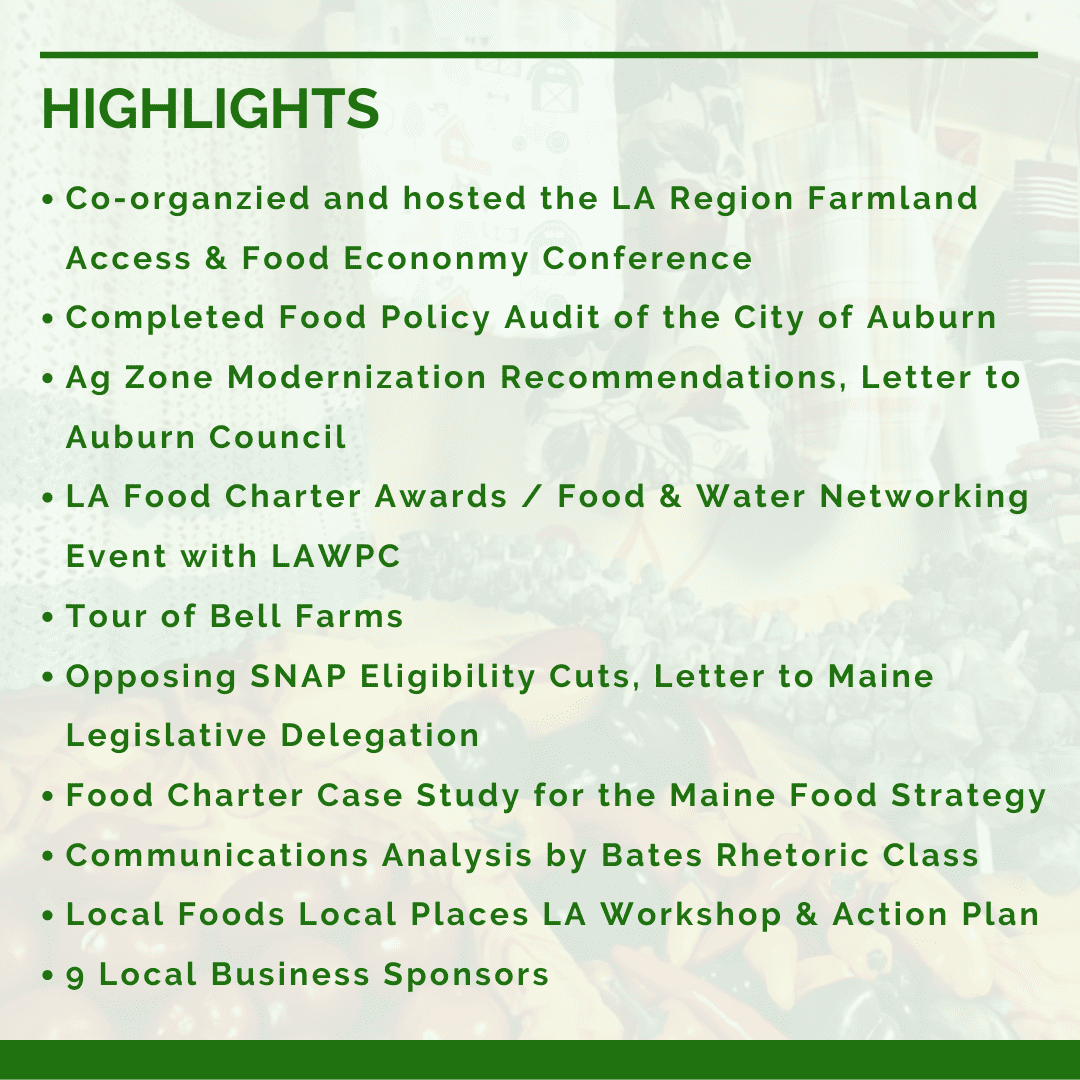 This is simply a short list of highlights – there was lots more great work done this year!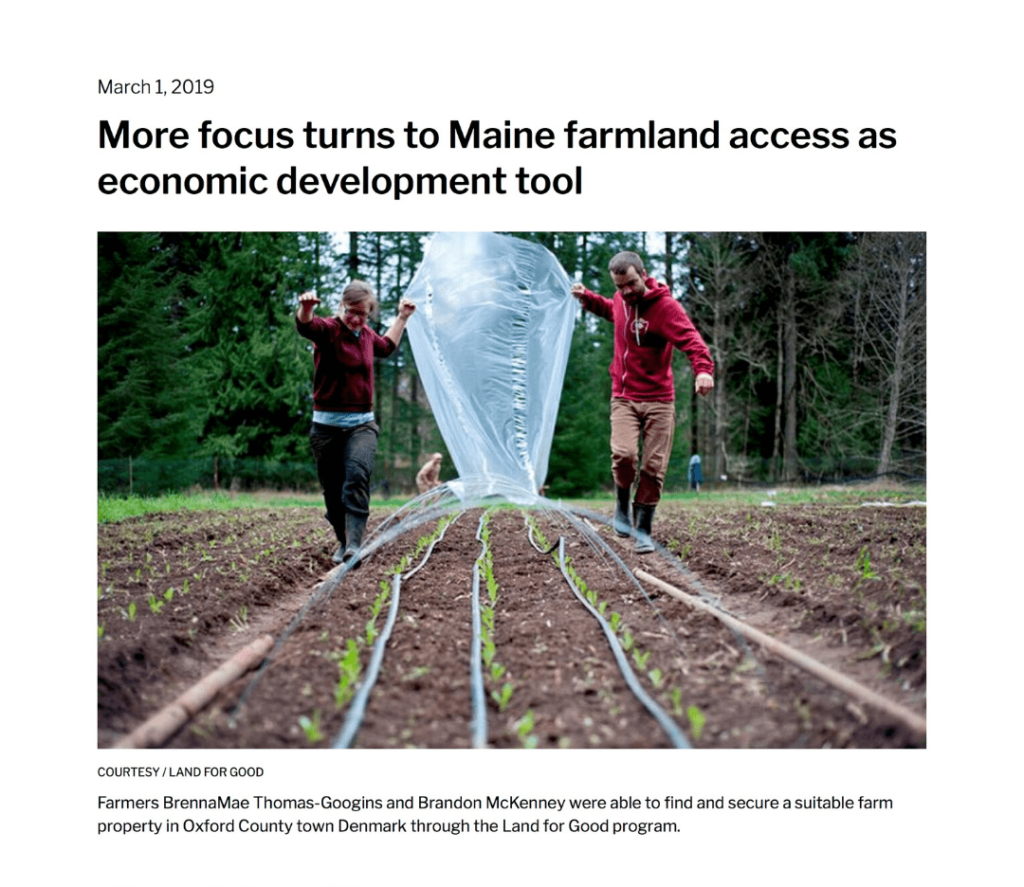 Read the full article in MaineBiz, which included the announcement of the sold-out LA Region Farmland Access & Food Economy Conference in March 2019 that we co-organized and co-hosted with 9 local, state, and regional partners on March 7, 2019. The 100 attendees included farm owners, farm seekers, agricultural service providers, city officials and staff, and community and economic development professionals. It was an opportunity for relationship-building and education around a historic opportunity to utilize abundant natural resources and springboard economic development in the Food and Farm business sector in the LA Region.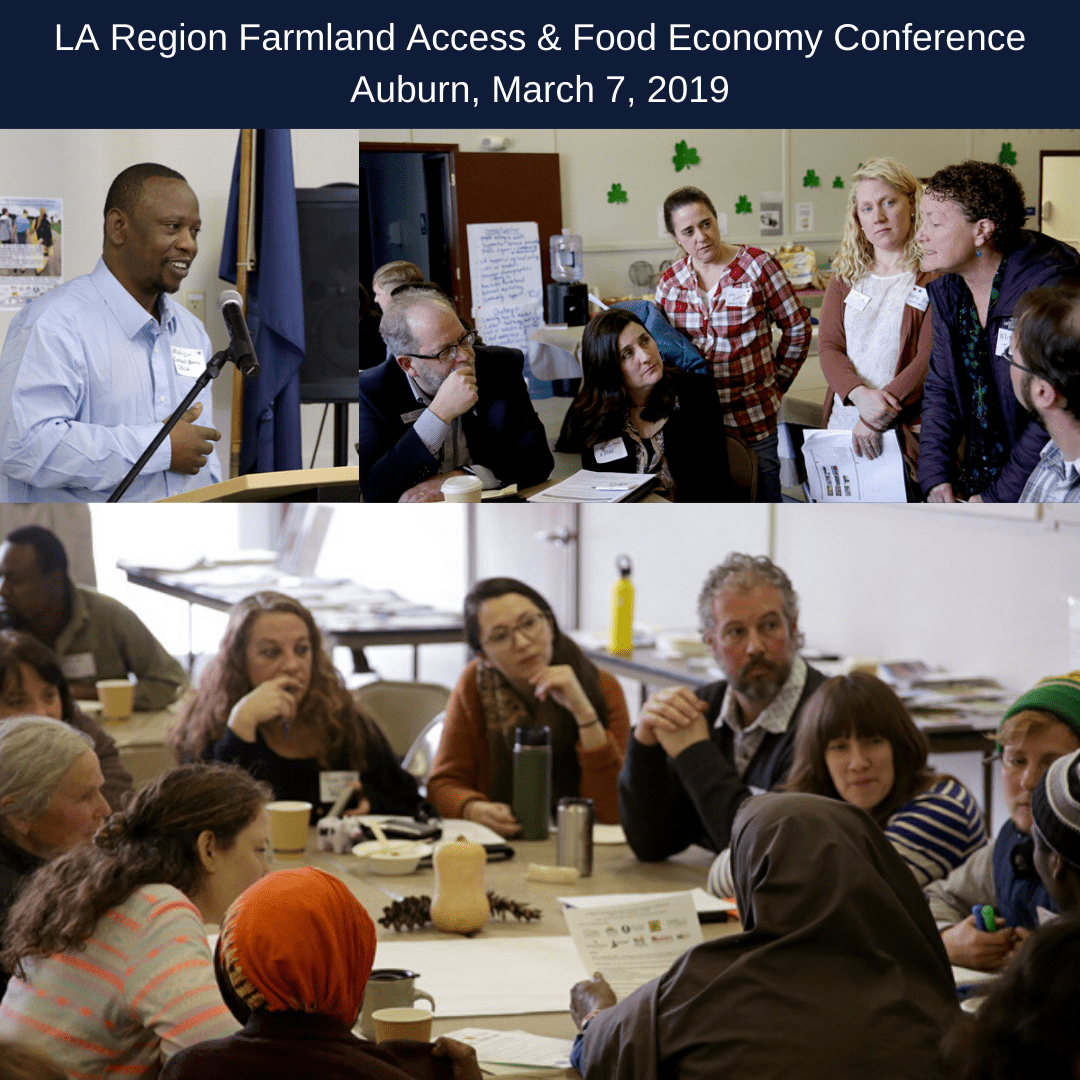 See more photos here by Gary Stallsworth from the March 2019 LA Region Farmland Access & Food Economy Conference.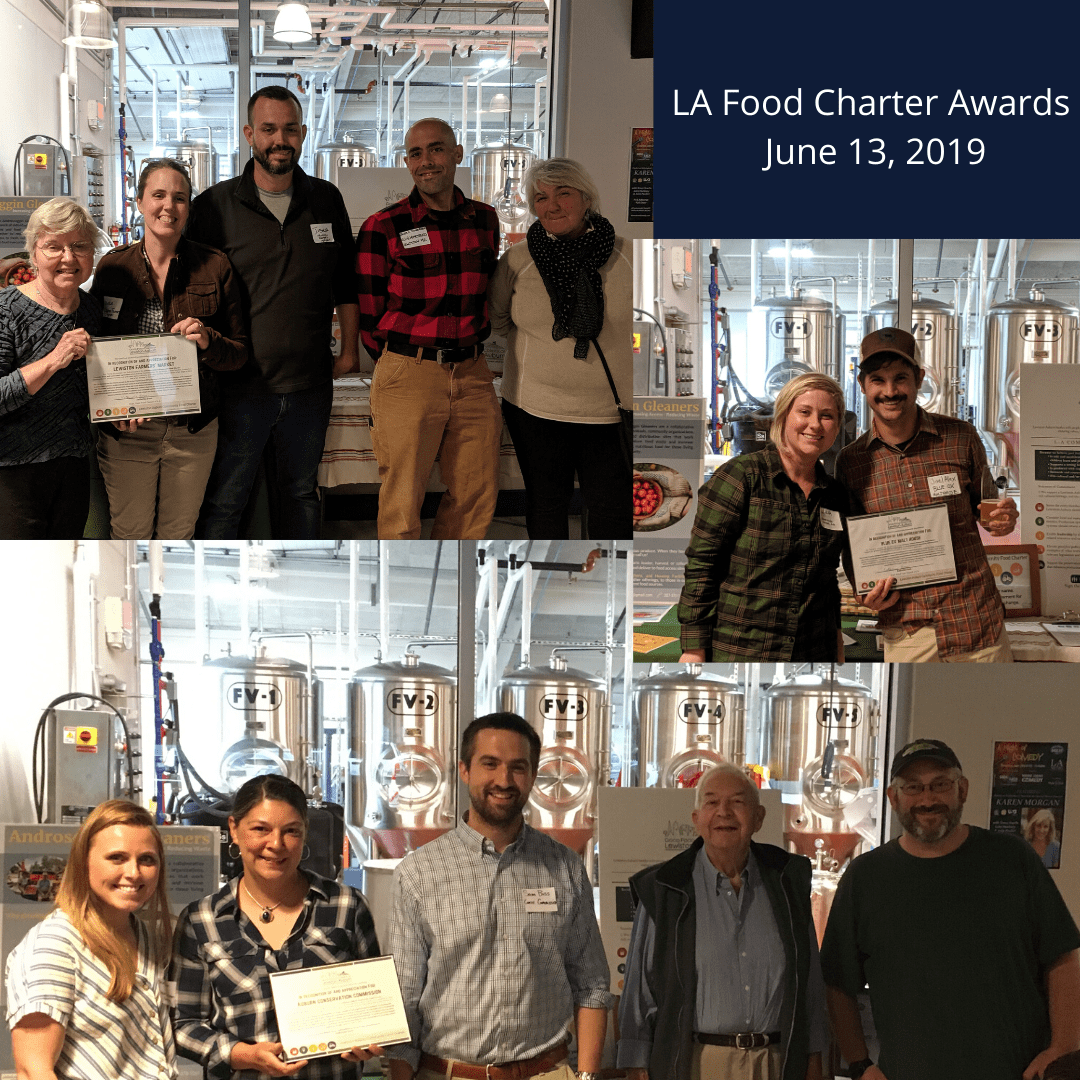 In June, we awarded five area entities with 2019 Food Charter Awards.  Read more about the award-winners here.  We did so at an event   we co-hosted with the Lake Auburn Watershed Protection Commission at Side By Each Brewing, titled, 'Food & Water LA' — a casual networking event for those interested in connecting with about local food and/or natural resource-related topics in the greater Lewiston-Auburn area.  Read more about the event and other watershed-related connections in this article which originally appeared in LAWPC's summer 2019 newsletter.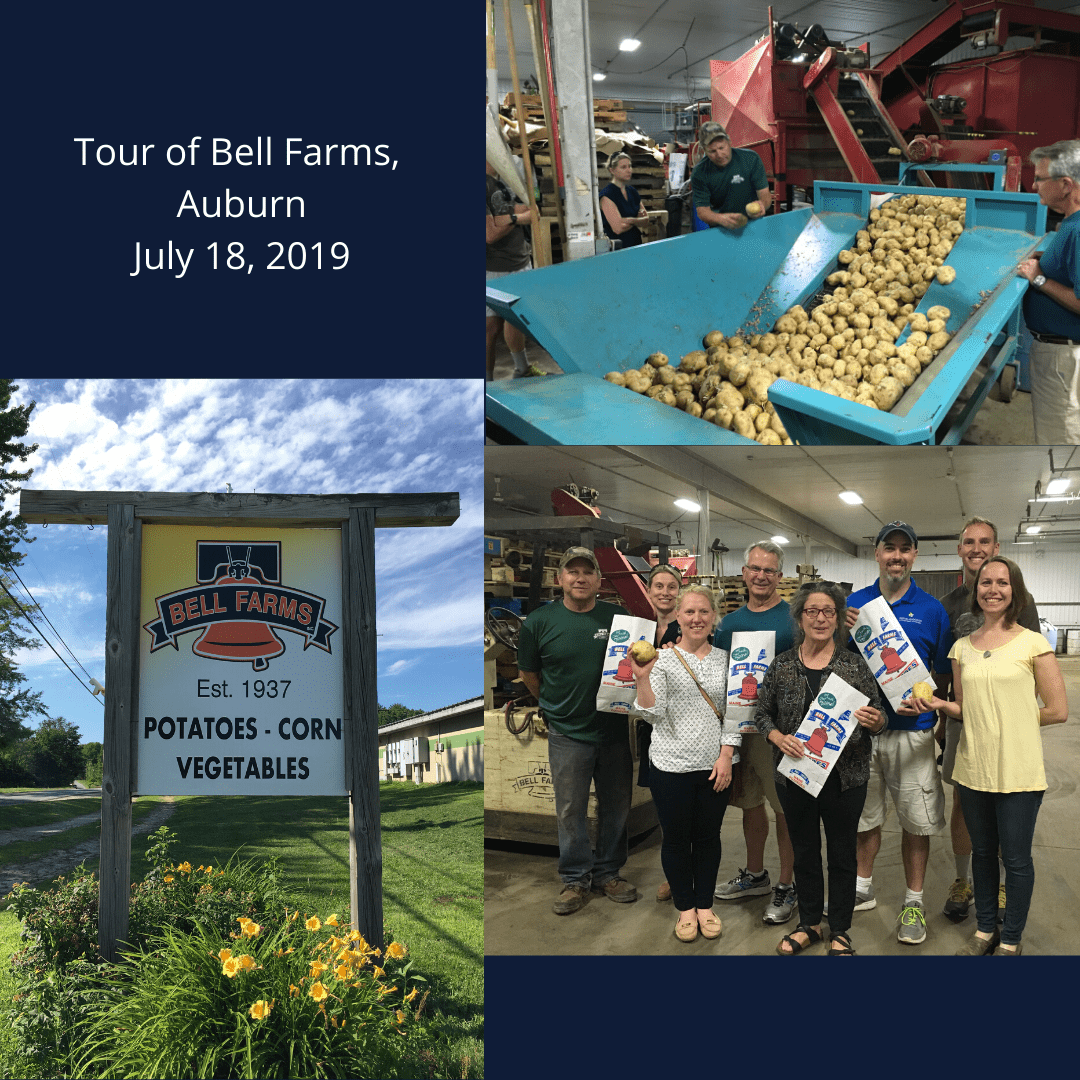 This July, farmer David Bell, a member of our food council, have us an extensive tour of his cold storage and processing facility at his farm in Auburn. Dave's grandfather moved from Aroostook County in the 1937 to Lewiston to begin a potato farm. They now farm in both of the twin cities with 500 tillable acres along the Androscoggin River growing potatoes, sweet corn, and grain. In addition to a farm store and delivering year round to local restaurants as they have long been doing, they also have notably grown to supply large distributors such as Walmart and Market Basket. Dave explained to us some of the many systems they have improved over the generations, and some of the many opportunities and challenges they face that are unique to farming in Maine. See more photos from the tour here.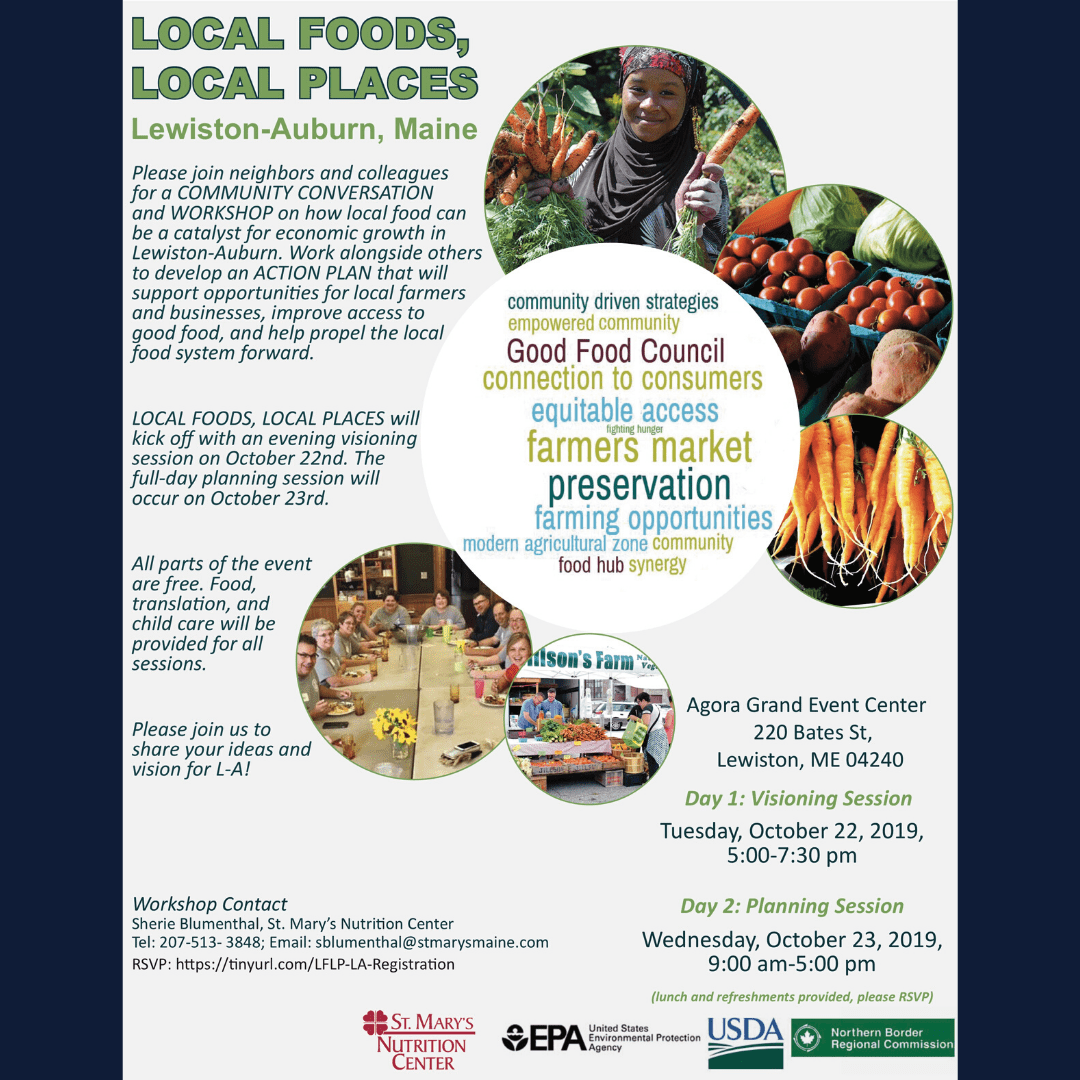 In October, we partnered with the St. Mary's Nutrition Center and others to host Local Foods Local Places – a one and a half day community conversation and workshop to develop an Action Plan for how local food can be a catalyst for economic growth in Lewiston-Auburn. The Action Plan is designed to support local farmers and businesses, improve access to good food, and help propel the local food system forward. Now, work is currently being done to synthesize feedback and to finalize the plan, to be completed in early 2020.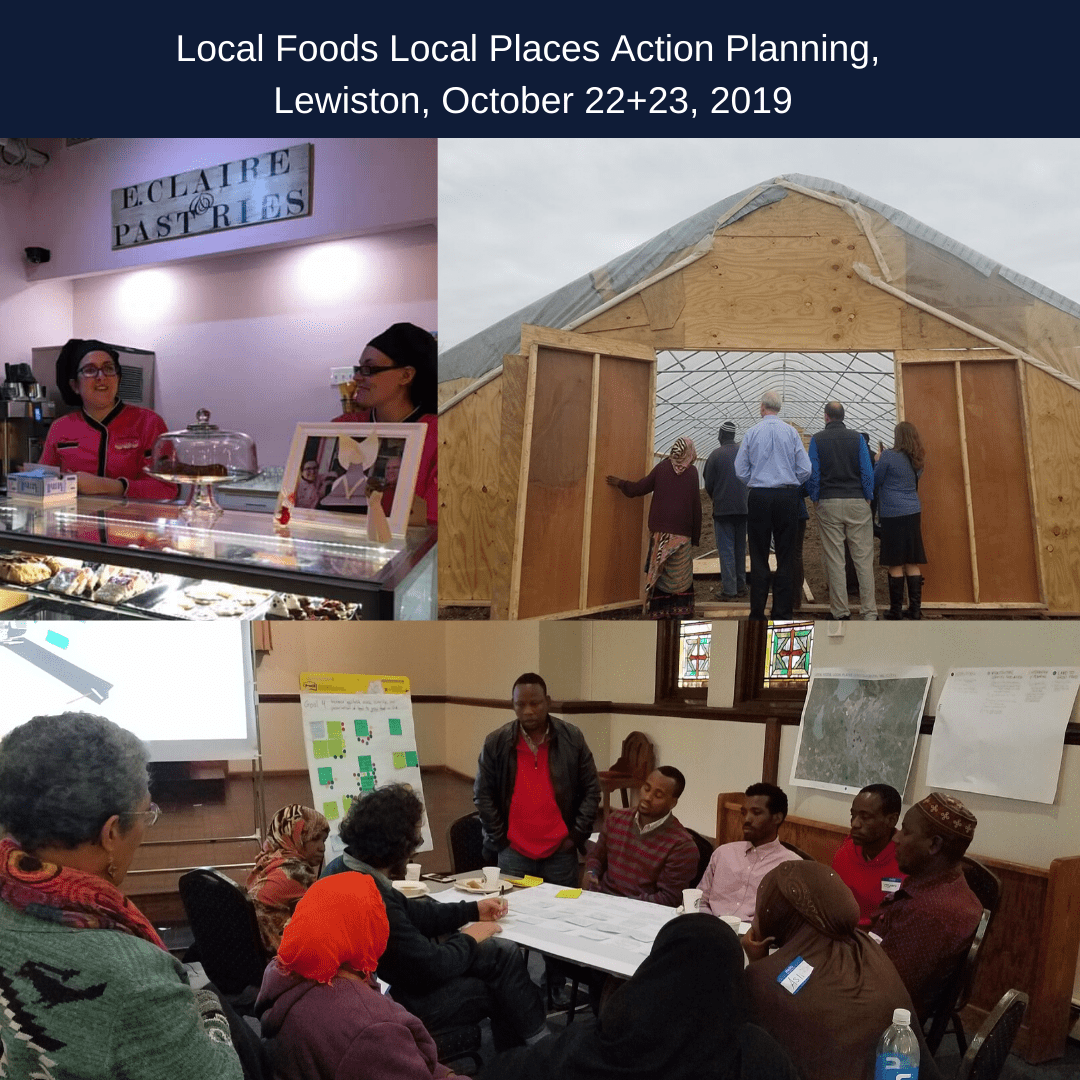 See more photos from Local Foods Local Places here.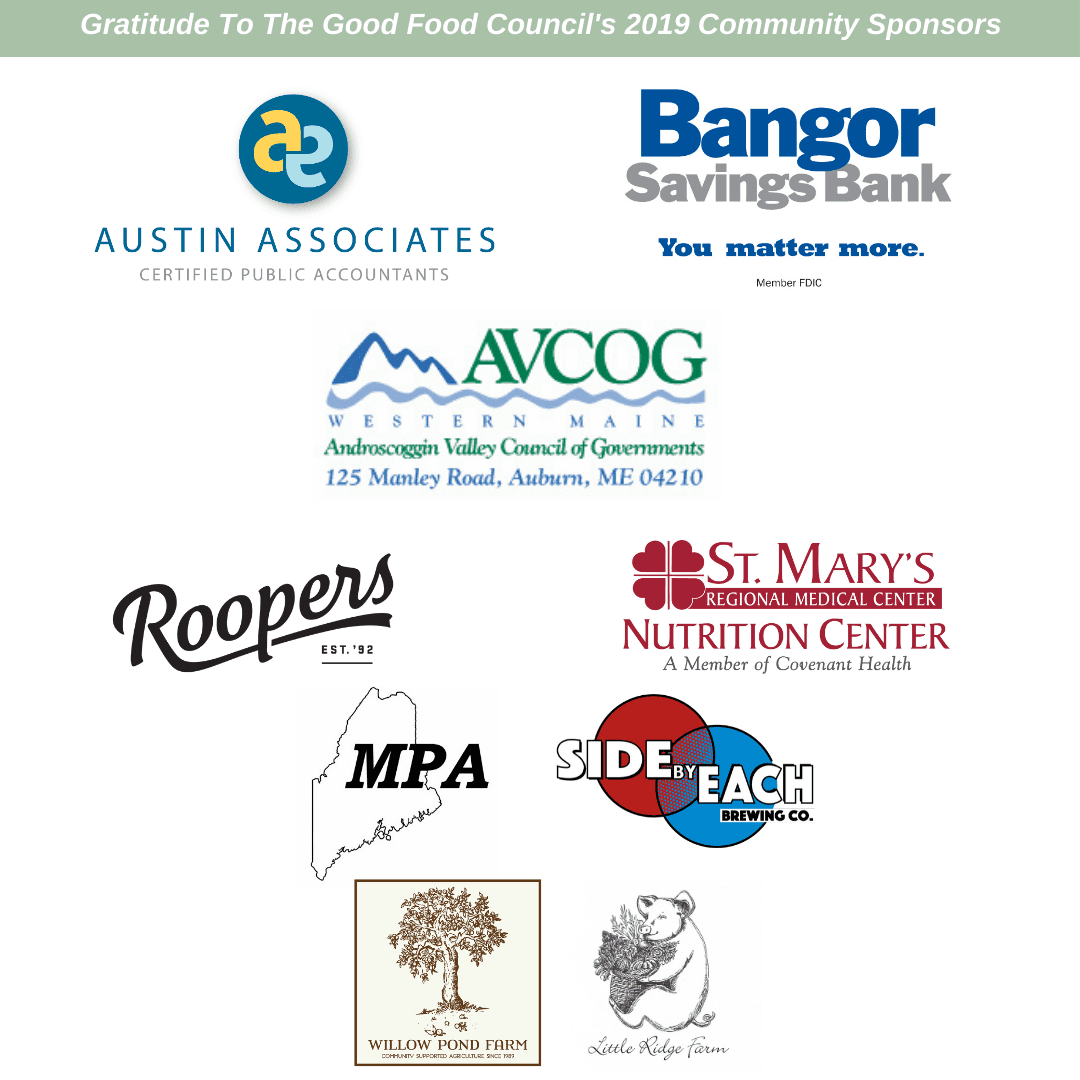 We are so grateful to have the support of these 9 local businesses and organizations in 2019:
Good Food For All Level ​* ​Austin Associates, P.A. * Androscoggin Valley Council of Governments Bangor Savings Bank
Pollinator​ Level * ​Maine People's Alliance * Roopers Beverage & Redemption *  Side By Each Brewing Co. * St. Mary's Nutrition Center
Broadfork Level ​* ​Little Ridge Farm * Willow Pond Farm
If your business or organization would like information on how to become a sponsor, please view this information for suggestions and reach out to us. If you'd like to consider supporting our work in 2020 on an individual level, please see this easy donate link. Thank you!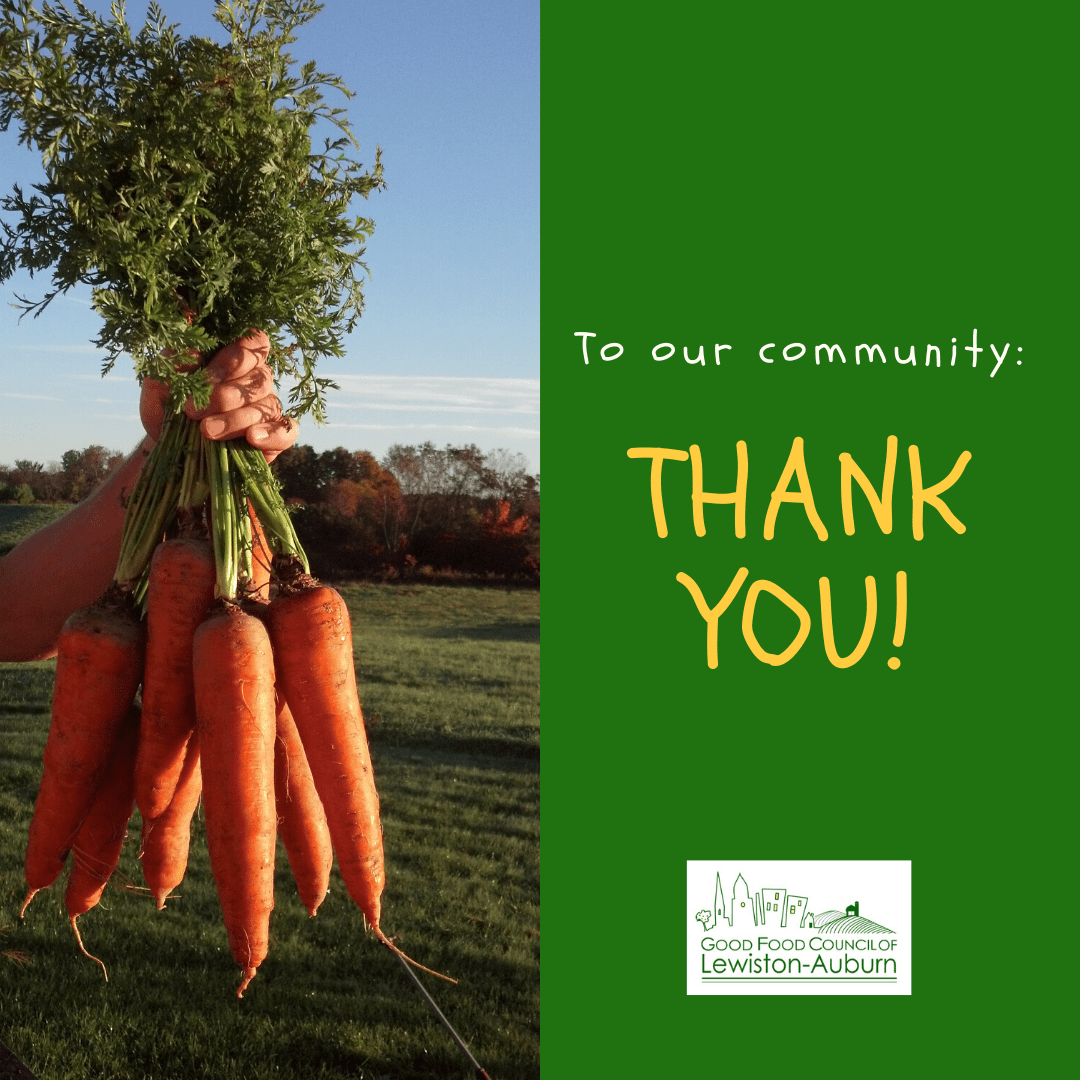 Thank you for your support in a great year! Cheers to an ever-stronger local food system in the New Year!