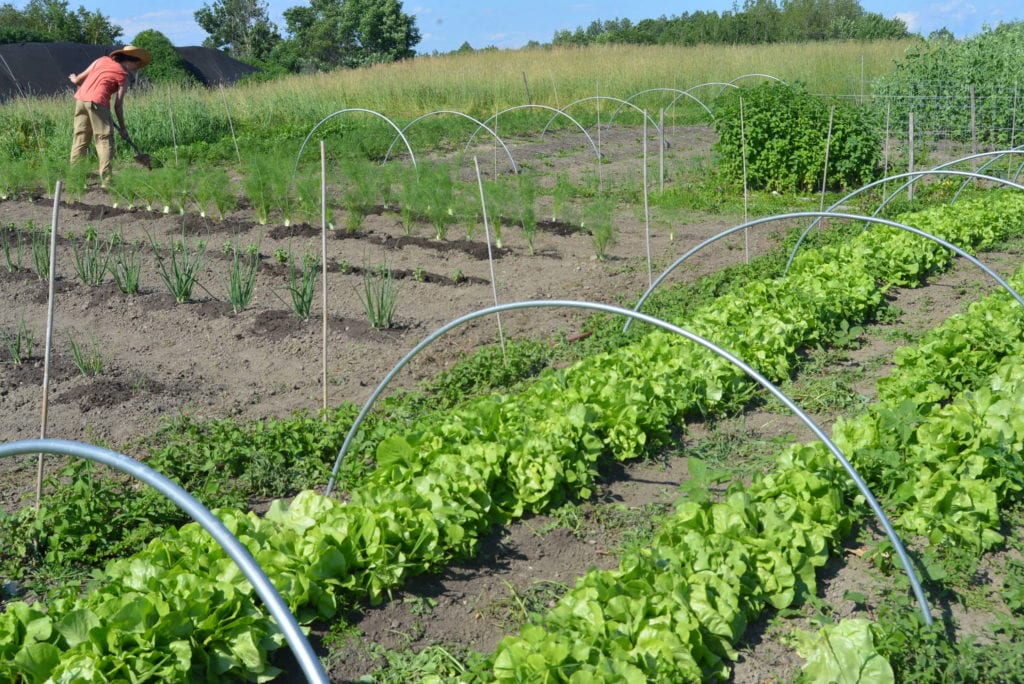 Sometimes taking a break from the normal routine is exactly what one needs… As the end of a very hectic school year last June I took a quick glance at my google calendar to see that I had almost missed an opportunity. As a member of the Good Food Council I had been invited to tour one of our council member's farms in Auburn.
It is one thing to talk about visiting a local farm or to even to see pictures in a magazine but quite another to step on the soil that yields crops of delicious vegetables and to see and hear the sounds of chickens in a coup. Karen Bolduc's non-profit farm, Food Joy, is located in South Auburn, just a small drive from all the hustle and bustle of Lewiston and Auburn.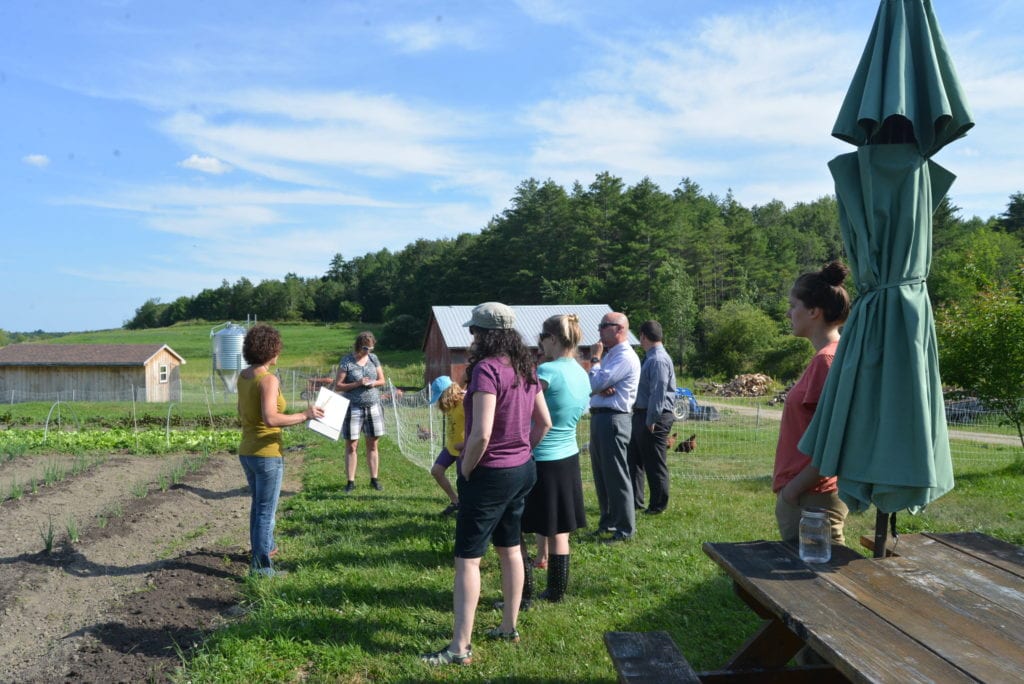 I personally had never been to this part of Auburn let alone South Auburn. The drive immediately transported me to the painting of Christina's World by Andrew Wyeth. Long grass waved in the afternoon sun, birds chirped, and the clouds drifted by. I was instantly reminded of other farm tours I had taken while I studied at The Culinary Institute of America.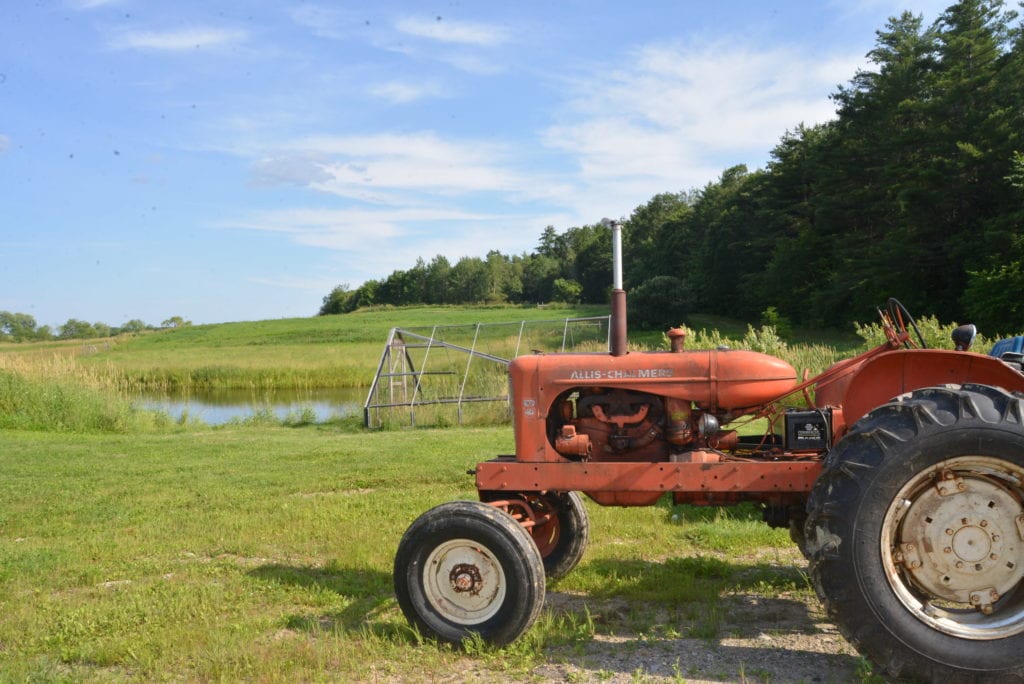 The farm itself was not a huge enterprise like I had seen in California or Florida but a well-run thought out operation. The chicken coup was where I joined the tour. Chickens pecked the ground and ran in and out of the coup. Hens lay on their eggs. Karen was already sharing about the coup when I arrived. The chicken's happy girls all laid eggs and freely ran around the coup that was better described as a chicken house. The eggs were utilized in the weekly meal baskets that the Food Joy crew supplied to participating CSA members.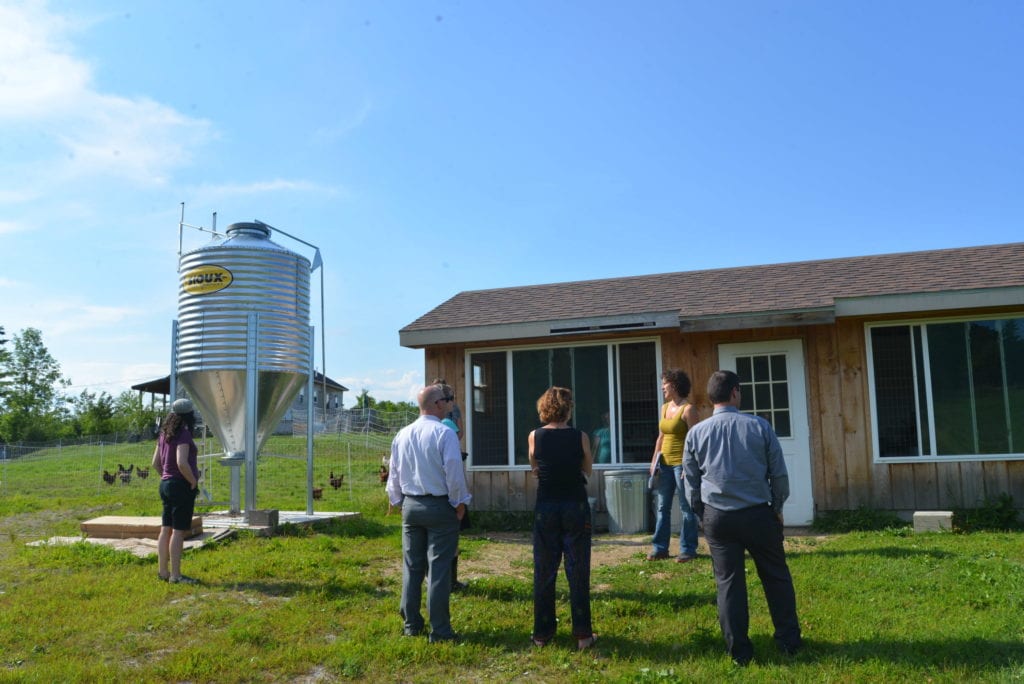 Next we visited a greenhouse like structure which cleverly resided on rails. The greenhouse itself was mobile and able to be moved over crops during the growing season on the rails. It was currently over the strawberries and its protection offered them a longer growing season. The greenhouse could next be moved on the rails to another portion of tilled soil where melons and other hot crops could be planted and protected from the elements; a very interesting and ingenious concept.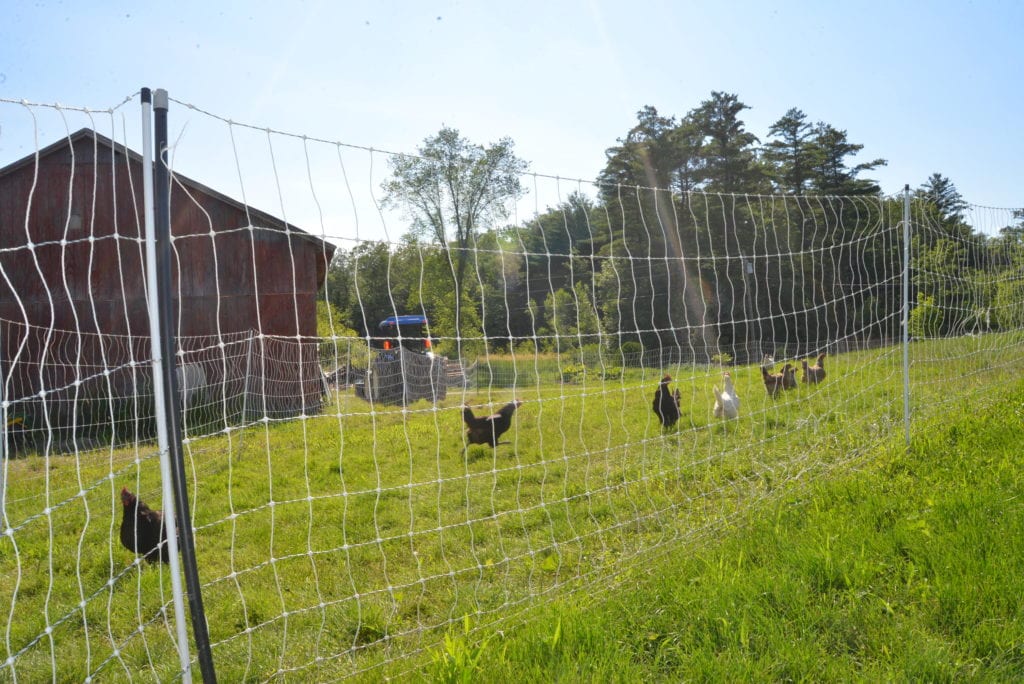 The second to last destination was a small walk from the chicken coup and greenhouse; A large garden of tilled soil with new plantings. From this area Karen the owner of Food Joy shared this year's planting vision. Instead of a standard CSA program Karen offered her members complete kits to make a meal.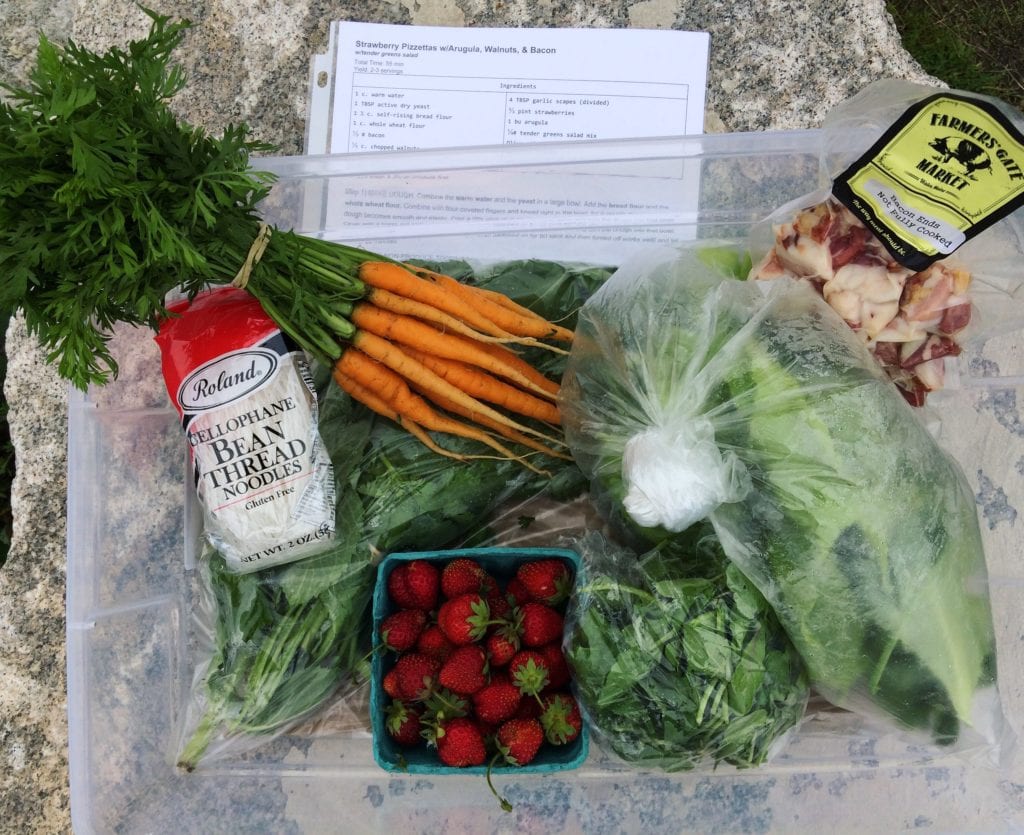 Unlike meal kits one would order from the internet, Food Joy offered reduced packaging, food grown for the meals, and a variety of fresh new ideas on how to utilize what was locally grown. Because of this set up the land was not over utilized, or over planted. It was in my opinion a revolutionary way of growing.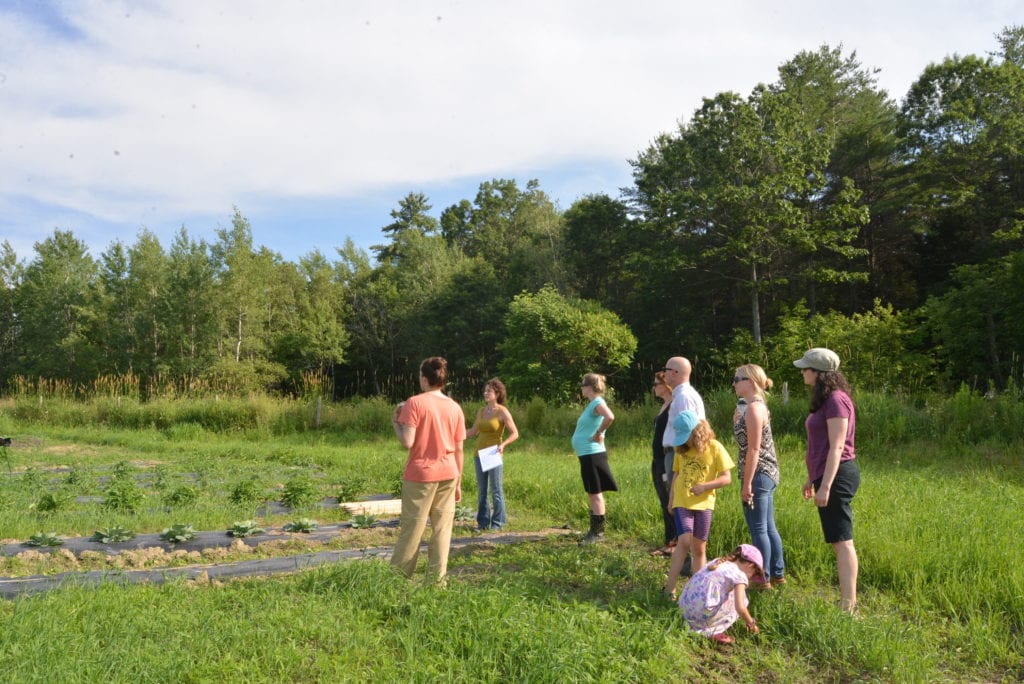 We finalized the tour at Karen's house. In the garage area she had built an assembly line for packaging the meals for her CSA members.
Food Joy is an amazing place. I hope that the idea of small farms producing food that is utilized in a thoughtful way continues to spread. It certainly makes you rethink where your food comes from and your buying habits.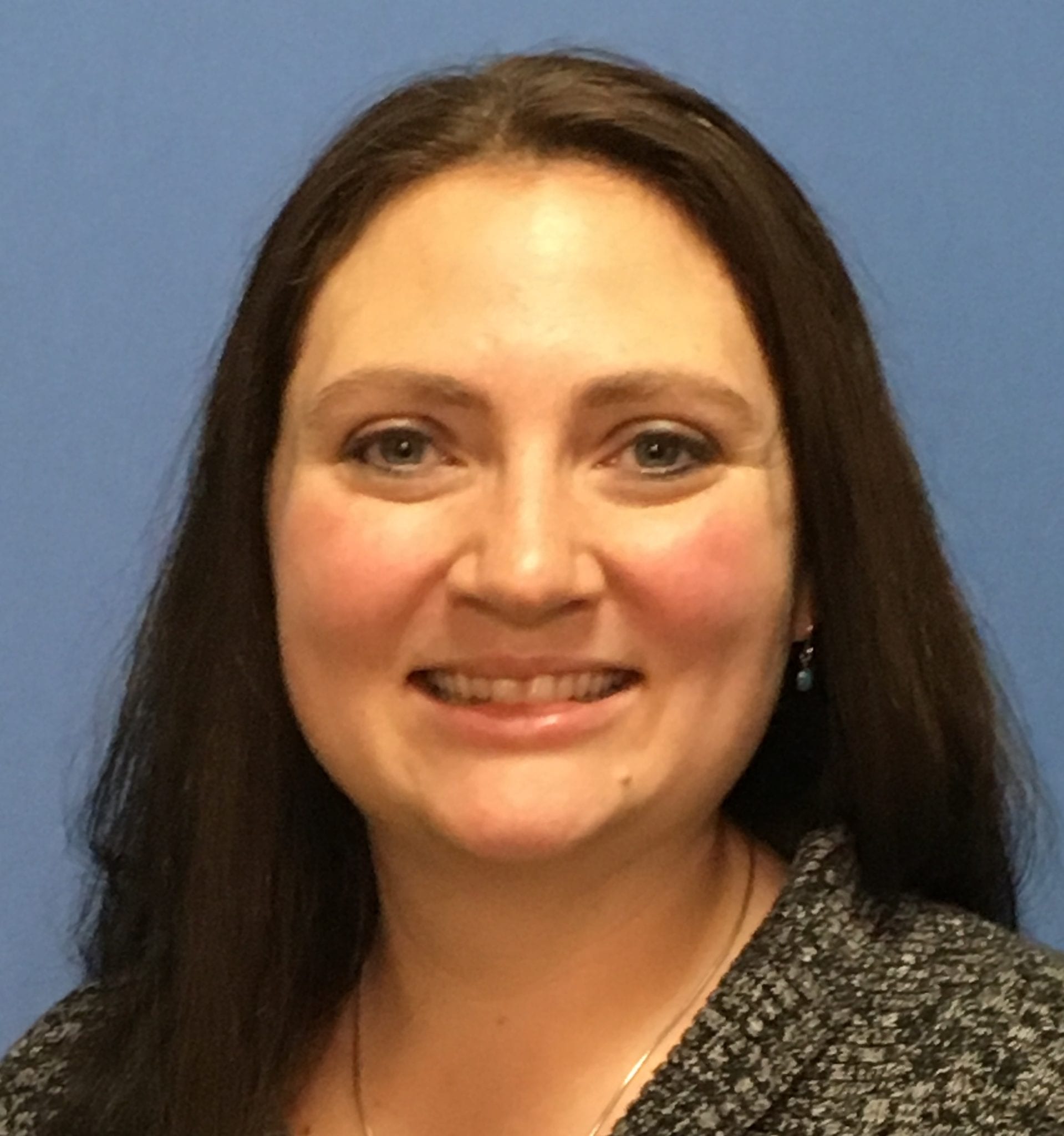 Alisa Roman is a current Council Member and the Nutrition Director at Lewiston Public Schools.