By Karen Bolduc, Good Food Council Member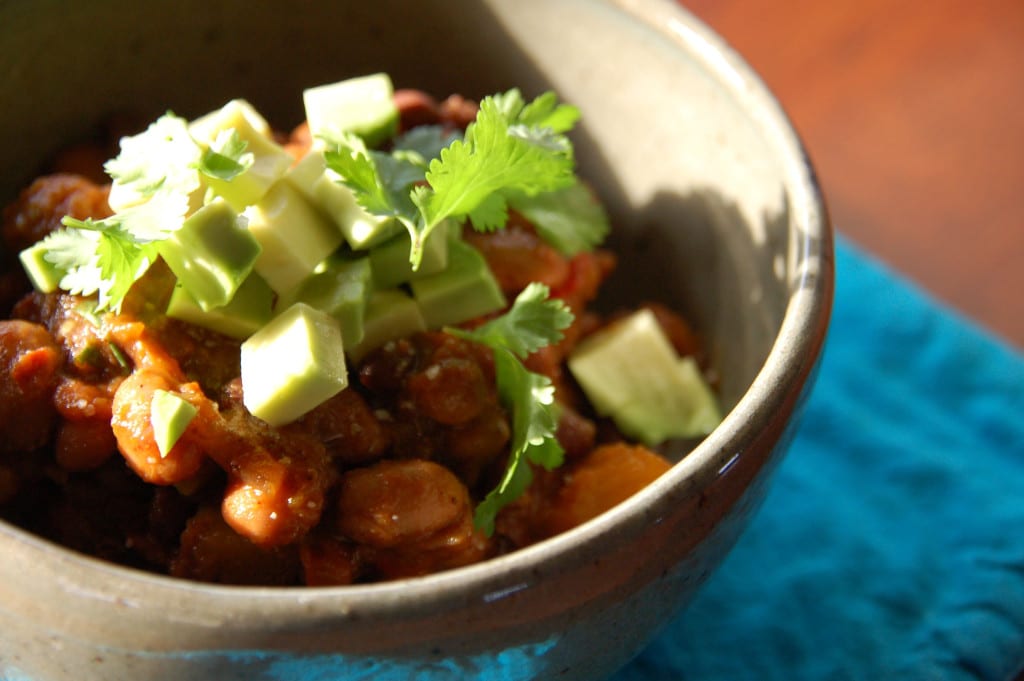 So the New Year is here and with the holidays behind us, we Mainers have only two things motivating us to stay alive for the next 3-4 months: winter sports, and spring. And God help you if you're not into winter sports. The sun is low, vitamin D production and melanin are down, we're all chubby, and the horizon looks even bleaker when we try to be hardcore about eating seasonally and locally. The options are limited my friends, and include a lot of squash, kale, potatoes, onions, and cabbage. Fart City. Depression City. Help!
Allow me to pep talk you. Take it from a Seasonal Affective Disorder veteran (yes, the initials are…S.A.D….how sad) as well as someone who lives for sunburns and iced tea: You deserve to take your winter power back! If you struggle to eat locally year round, first let me pat you on the back and say, I salute you! You're a beacon of hope and virtue. Then, let me free you, or, at least loosen the ropes, of your cruel, cruel seasonal chastity bonds: Do yourself a favor and allow the occasional splurge item. I do, and I've found it's necessary to keep the faith here in Maine during winter. Here's what I mean. Picture this: A Butternut squash, onions, and garlic leftover from your garden or CSA share, stare judgmentally at you from their basket in the pantry. The locavore angel on your shoulder says, "Hey you! Just make a nice squash gratin and heat up some frozen broccoli for dinner (read: depressing fart)!" The industrial agrifood devil on your other shoulder says, "Screw it! Order some General Tso's factory-tortured chicken smothered in gooey MSG sauce (read: dietetic and moral pain)!" Alas, are these my only options? NO!
The take-your-winter-power-back solution: Get a couple of splurge items. First, snatch up the Butternut and Allium twins, you're going to use them. Locavore angel says Good. Next, gently set your puritan guilt aside, head down to Axis Natural Foods and pick up an organic avocado – hencho in Mexico – and a few out of season red peppers. (While you're at it grab some Maine-milled cornmeal.) Swing by Hannaford, accept that the world is not perfect, and grab a can of conventionally grown chipotle chilis in adobo sauce out of the Hispanic food aisle. Forget that the "chipotle" concept was briefly hijacked by commercial restaurant chains and McDonald's menu items in the early 2000's. Take your Chipotle back. Take your winter food power back. Go home and whip up the following cold winter's night asylum dish: Butternut Squash and Chipotle Chili. Smother it in diced, salted avocado chunks. Throw a batch of Grandma's Buttermilk Cornbread in the oven to serve alongside, smeared with a pat of butter, and shiver those winter doldrums away. This comfort food is the bomb, staves the chill, and proves that you can keep your locavore principles [mostly] intact while simultaneously maintaining the will to live in the subzero darkness that is January in Maine. It's all about balance.

---
Butternut Squash Chipotle Chili
YIELD:  Serves 4
ACTIVE TIME:  20 mins
TOTAL TIME:  1 hour 20 mins
INGREDIENTS
1 medium red onion, chopped
1 1/2 red bell peppers, chopped
1 small butternut squash (11/2 pounds or less), peeled and chopped
4 garlic cloves, minced
2 TBSP olive oil
ground sea salt
1 TBSP chili powder
1 tsp ground cumin
1 + TBSP chopped chipotle pepper in adobo (these are somewhat spicy, FYI)
1 bay leaf
1/4 tsp ground cinnamon
14 -ounce can diced tomatoes, including the liquid
1 can black beans & 1 can red beans, rinsed and drained
2 c. chicken or vegetable stock
Optional Toppings:
1/2 c. shredded Pineland Farms Jack cheese
2 avocados, peeled & diced
1/2 c. chopped cilantro or parsley
INSTRUCTIONS
1.  In a stockpot, sautée the chopped onion, red pepper, butternut squash, and garlic in the olive oil on medium heat, stirring frequently.
2.  After about 5 min, stir in the spices, canned goods, and stock. Cover and cook for about 45 min to 1 hour, stirring occasionally. Taste for Chipotle spice and add more if desired.
3.  Serve the chili up with your favorite toppings and some of Grandma's cornbread.
---
Grandma's Buttermilk Cornbread
YIELD: 9 servings
ACTIVE TIME: 15 mins
TOTAL TIME: 55 mins
INGREDIENTS
1/2 c. (1 stick) butter
1/2 c. cane sugar
2 eggs
1 c. buttermilk (or regular milk soured with a few TBSP white wine vinegar)
1/2 tsp baking soda
1 c. Maine milled cornmeal
1 c. flour
1/2 tsp salt
INSTRUCTIONS
1.  Preheat oven to 375 degrees F. Grease an 8 inch square pan with butter.
2.  Melt the butter in large skillet. Remove from heat and stir in sugar. Quickly add eggs and beat until blended. Add baking soda to buttermilk, and stir into butter mixture. Stir in cornmeal, flour, and salt until well blended and few lumps remain. Pour batter into the prepared pan.
3.  Bake in the preheated oven for 30 to 40 minutes, or until a toothpick inserted in the center comes out clean.
---