The "Living the Food Charter" blog series is a "30 minutes or less" assignment we gave ourselves to help connect the LA Community Food Charter to our daily lives. Please excuse the casualness with which they are composed. We hope you enjoy!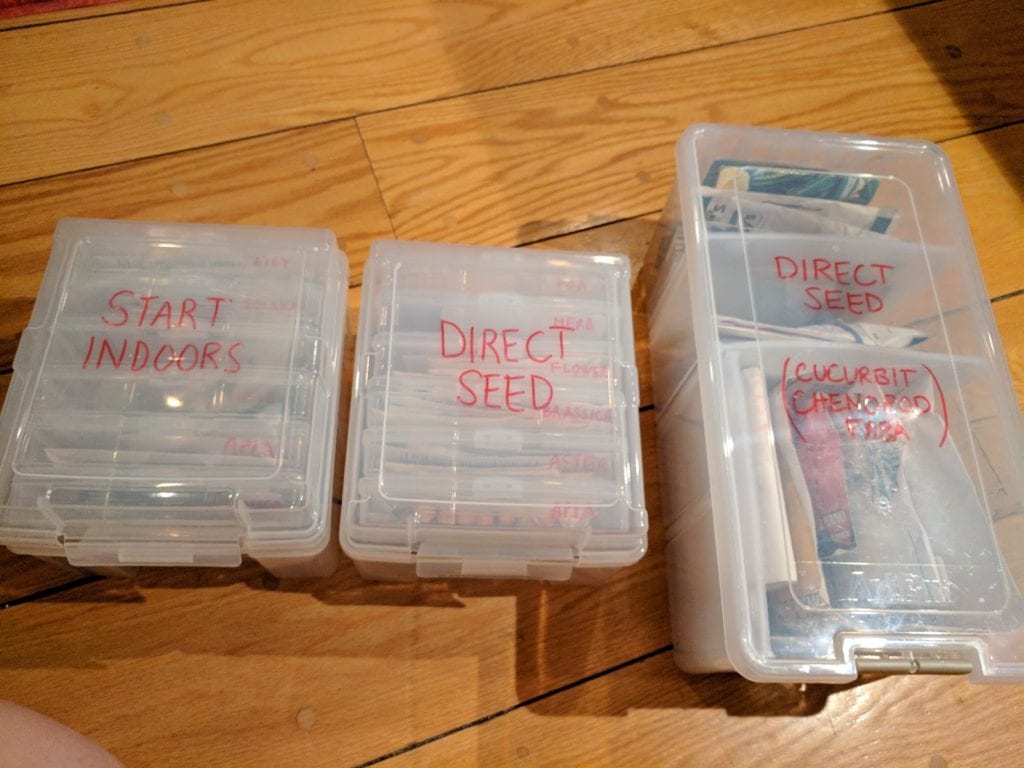 Imagine, our first 70-degree day already, only a few days into April! 'Tis the season to gear up for planting, and since seeds contain the first spark of all life, here on South Auburn Organic we have always been fascinated with them, and take their care, planting, and storage pretty seriously.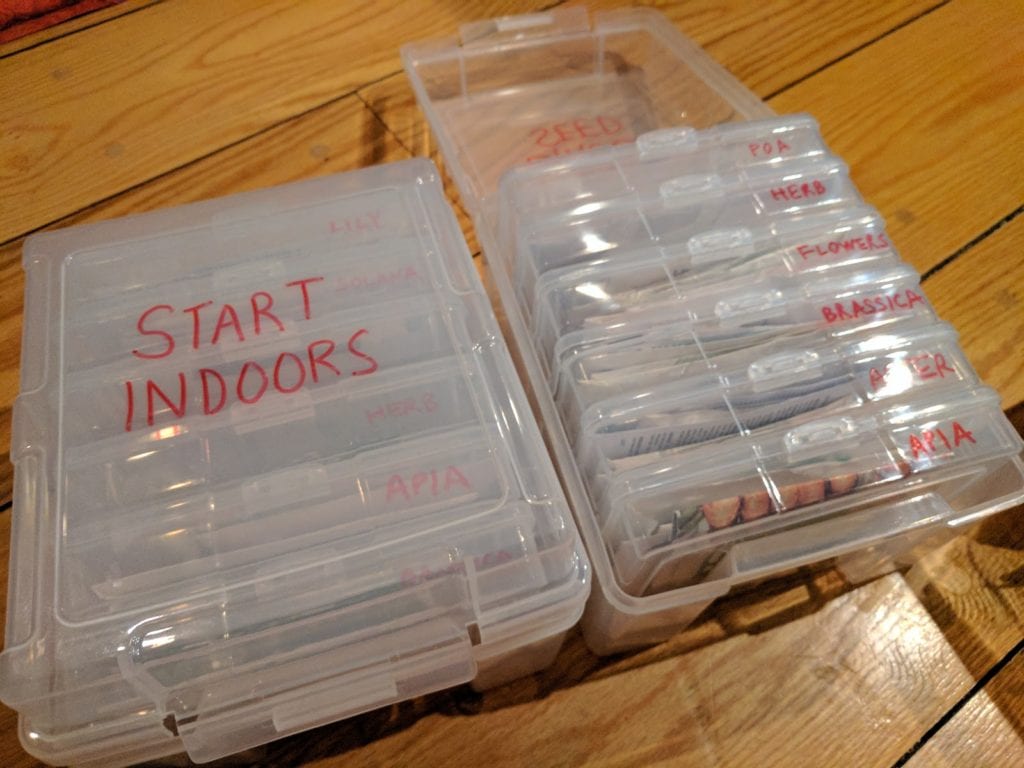 Each year we order in our seeds mostly from the 2 sources that we are lucky enough to have here in Maine suitable for commercial growers  – Johnny's and FEDCO. (I'll also order in beans and cucurbits such as zucchini and pumpkins from Italy sometimes because the cultivars are exceptional!) Flats get dusted off and rinsed out, and filled with our home potting mix (recipe nabbed from Eliot Coleman) seeds are carefully tapped into their cells, and fluorescent grow lights click on down cellar on a timer to give the little guys their first cue to come on out.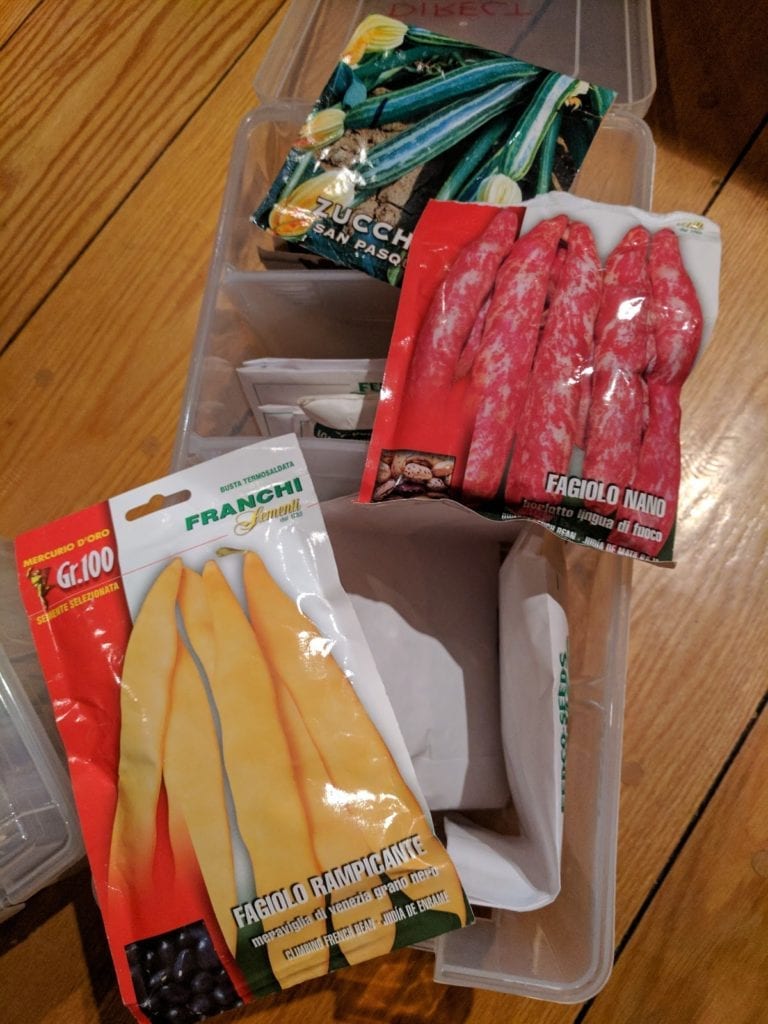 However, as an organizational zealot, for years I struggled with how to best store the seeds. I think I've finally found my answer, appropriate to our micro-scale (we are only 2 acres): Photograph boxes for scrap-bookers! I then divided the inner photo boxes up by crop family. Virgos and other organizational enthusiasts take note!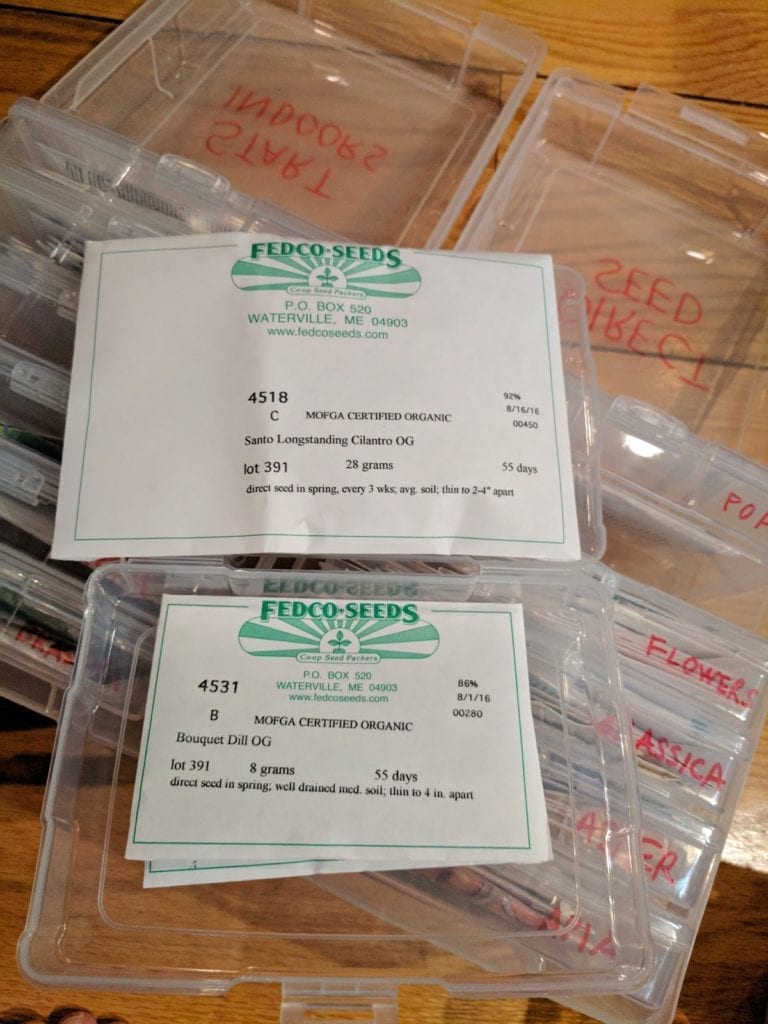 As people who grow food, it's safe to say we are committed to local and sustainable agriculture, and as such have added our farm's name to the L-A Community Food Charter. But, you don't need to be a farmer to do so – it's for any L-A area individual, business, or organization who believes in the Food Charter's vision. If you haven't already, check it out, and, Happy Planting 2017!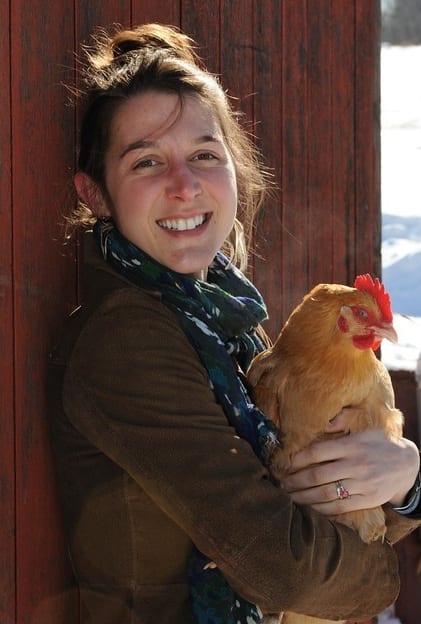 Author Bio:
Karen Bolduc, Council Chair, is executive director of the Auburn-based nonprofit Food Joy and manages the organization's internal farm, South Auburn Organic Farm. She is very passionate about healing the planet and the human condition, specifically the healing that occurs through food – both in agricultural and community settings, and at the dinner table. Karen is currently working to help build a thriving regional food system in Lewiston Auburn, and is pursuing a Masters in Sustainable Food Systems from Green Mountain College. Karen and her husband John live in Auburn with their daughter Elovie, son Rhiordan, and 2 domesticated varmints.