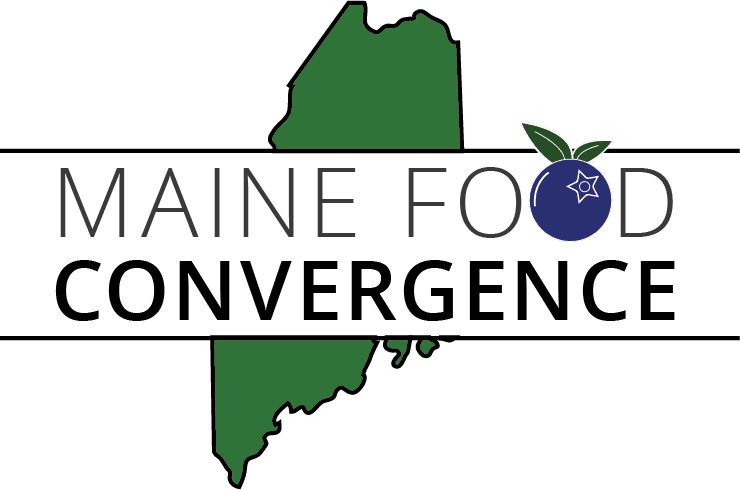 We, as a member of the Maine Network of Community Food Councils, are participating in the new Maine Food Convergence Project!
If you care about, work on, or work in FOOD in Maine, you can help this project in 3 primary ways:
1. Take this survey by September 30, 2020 – Your voice is important! It should take about 20-25 minutes.
2. Join our conversation at the virtual Regional Dialogue for Central Maine on August 20, 9am-12pm. Please email CentralRegionalDialogue@gmail.com with your interest to participate. We are co-hosting this dialogue with Healthy Communities of the Capital Area for Androscoggin & Kennebec counties. To find dates and contact info for other counties, click here.
3. Learn more about the new and innovative effort of Maine Food Convergence Project to bring together a broad and diverse representation of Maine's local food networks to:
Build greater connectivity and resilience within every corner of Maine's food system, especially those historically left out of the conversations;

Convene Maine's local food movements for deep, facilitated conversations;

Create new opportunities for collaboration from the grassroots to grasstops, leading to a state-wide food system convergence and active follow-up organizing;

Question our assumptions, identify common ground and move toward a shared vision of a food system that meets the needs of all Mainers while nurturing a healthy environment.
Let's join efforts for Maine's food future!