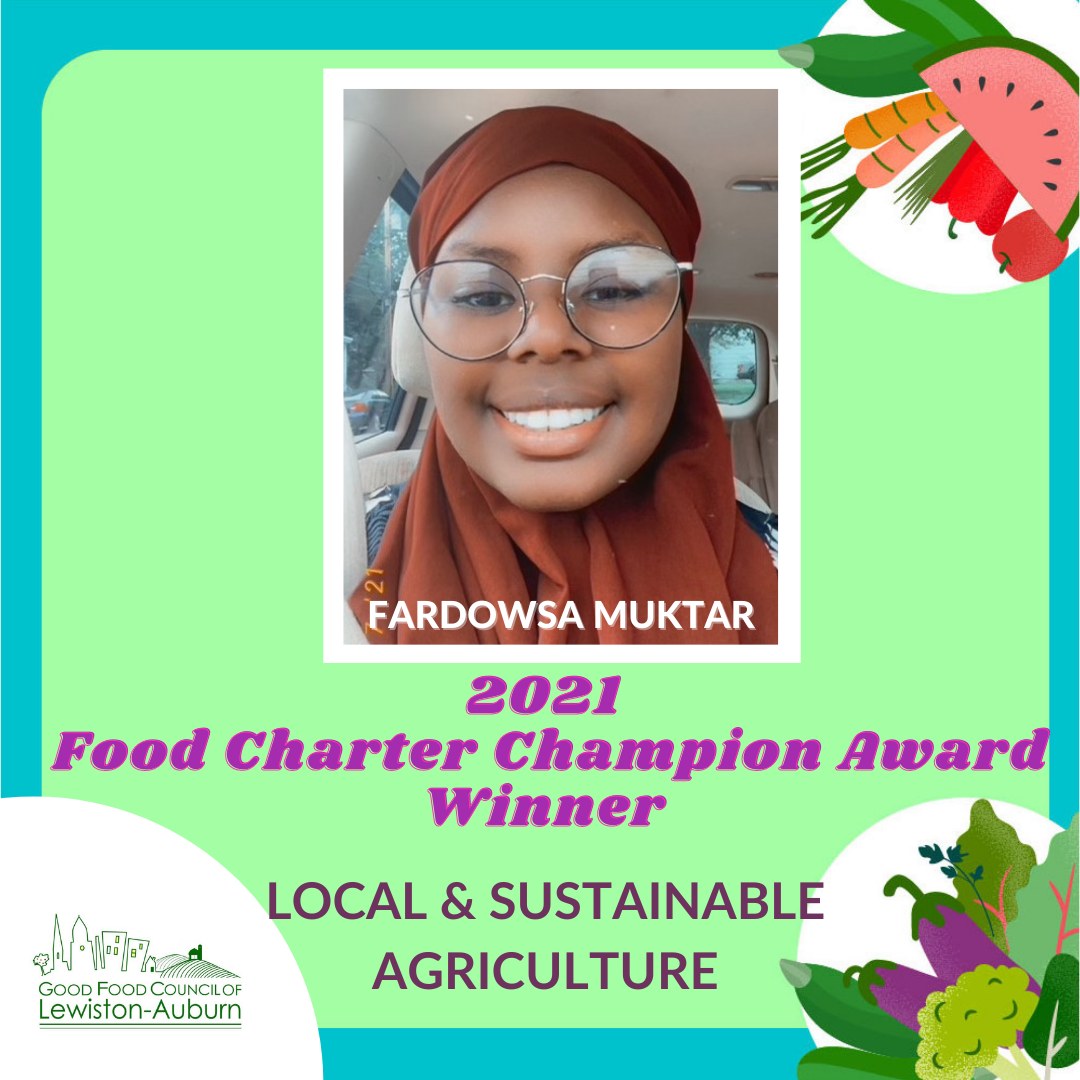 We are honored to give the 2021 Food Charter Champion Award for Local & Sustainable Agriculture to Fardowsa Muktar.
Fardowsa is a recent high school graduate, and has dedicated much of her time growing up to produce and sell local food.  Fardowsa's mother is a farmer at New Roots Cooperative Farm in Lewiston.  During the summer when she's not at work as a CNA or at her father's grocery store, Fardowsa helps her mother in the fields at their 30 acre farm.
"People don't realize how much work goes into small-scale farming," Fardowsa said, "my mom is often working at the farm seven days a week in the growing season".
Fardowsa also helps her mother sell produce at the Lewiston Farmers' Market. 
Fardowsa noted, "I noticed that more people could be attending the Lewiston Farmers' Market. I think there is a misconception that the market is expensive.  It's not.  It is also important that we support our local farmers – not only does it help their business, but also our local economy."
ABOUT
Each year, the Good Food Council of Lewiston-Auburn hosts the Food Charter Champion Awards by celebrating the contributions of five individuals or groups from the greater Lewiston-Auburn area who strive to create a more vibrant and healthy food system from farm-to-fork. Those honored with awards 'lead by example' in one, or more, of the five principles of the LA Community Food Charter.
Learn more about the other 2021 Food Charter Champion Award winners here.