Taste the Harvest Dinner + Drinks
October 21, 2021 @ 4:00 pm

-

7:00 pm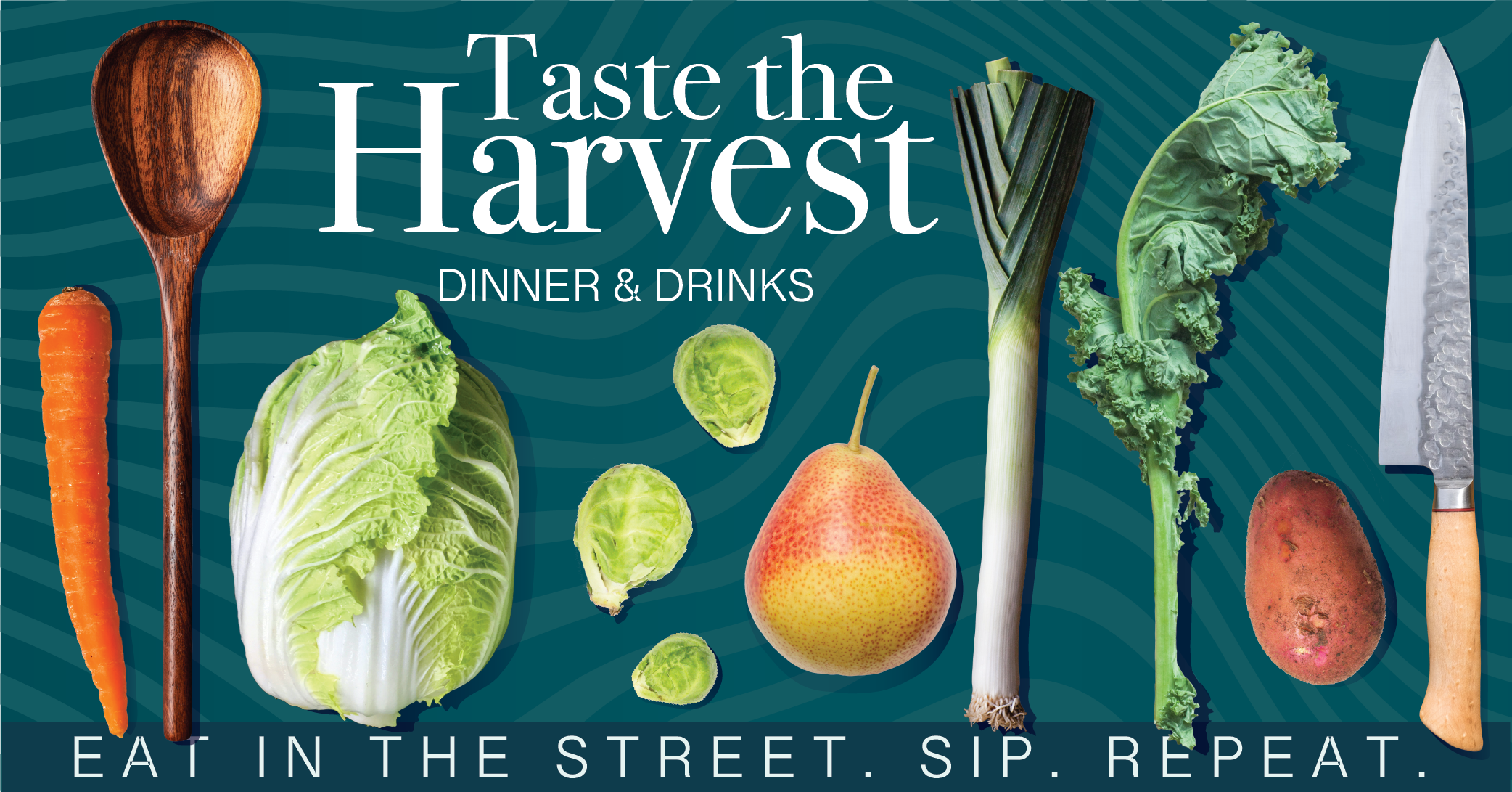 Taste the Harvest is a community dinner that highlights and promotes our local food economy, from farm to table. Guests will enjoy a multi-course collaborative dining experience al fresco, with reserved table seating on Lisbon street, a beer, wine and cider garden in Dufresne Plaza, and live music throughout.
Event attendees will participate in a social hour in the beer garden, then use a dinner passport to access each course.  Dinner will be served at stations located on the street in front of each restaurant, and enjoy their meal seated under the stars.
For this first annual event, flavorful ingredients will be sourced from at least 10 local producers including  Little Ridge Farm, Chirp Creek Farm, Eli's Homestead, R. Belanger & Sons Farms, Wallingford's Fruit House, The Sausage Kitchen, Old Crow Ranch, Levesques Organic Farm, Stonecipher Farm, and Pineland Farms.
Menu creations and meals will be prepared by local chefs including Sonder & Dram, Orchid Restaurant, Mother India, Cowbell Grill & Tap, boba, Break Coffee Shop, and Isuken Cooperative Food Truck. Area culinary students, under the direction of the The Green Ladle, will be contributing to and learning from this event significantly.
Beverage providers include Lost Valley Brewing, the Vault, and Cellardoor Wines.  The Good Food Bus will be on site featuring items to purchase and take home from Lewiston Farmers' Market vendors.
The LA Metropolitan Chamber of Commerce, along with the Good Food Council of LA, Sonder + Dram, Little Ridge Farm, and the Lewiston Farmers' Market are organizing this event as part of a larger community-driven effort to grow and strengthen the local food system and economy of our region, and specifically including an aim to build a local food brand for the region that benefits restaurants, the hospitality industry, food producers, and value-added food producers for decades to come.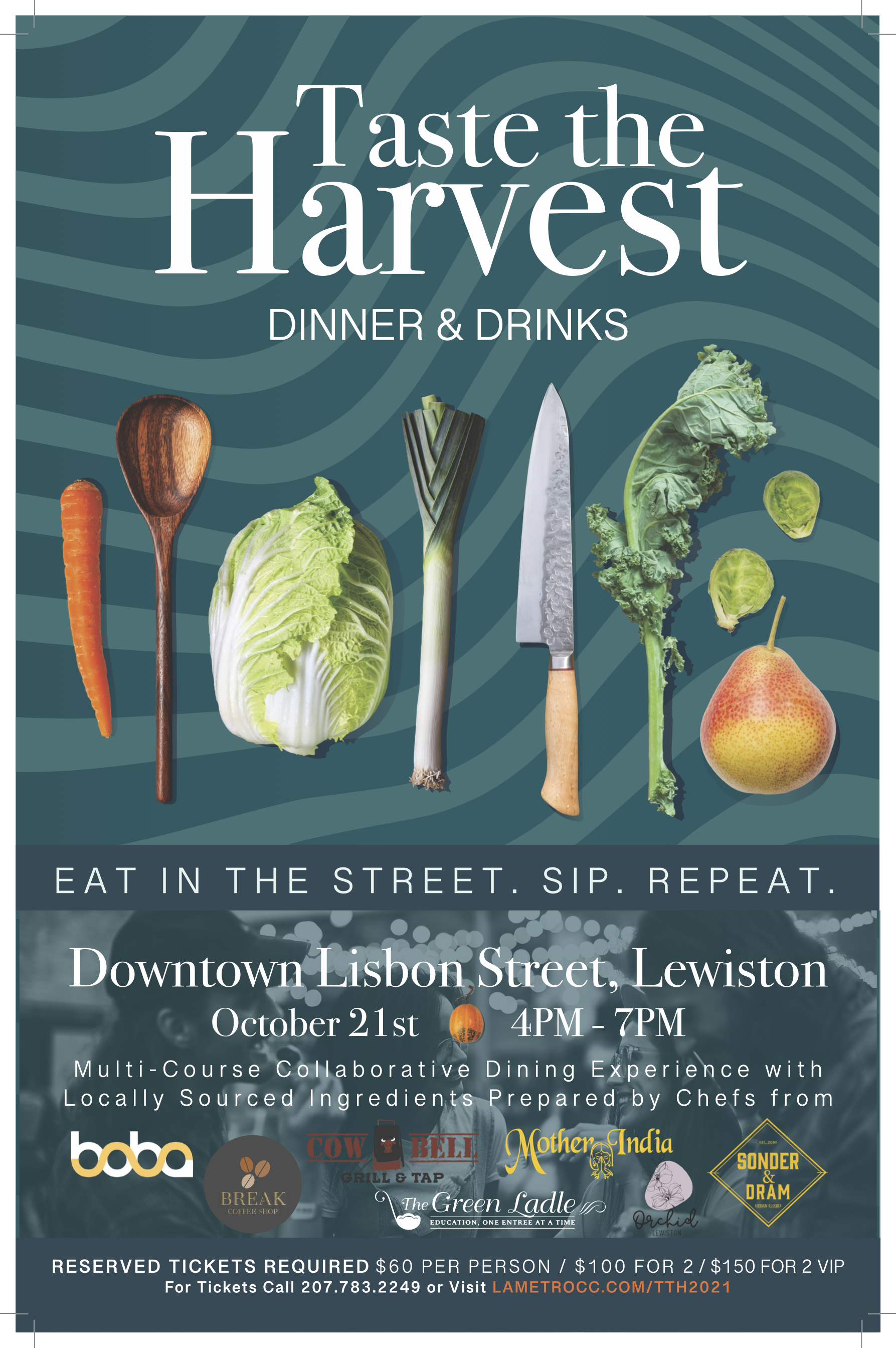 Event Volunteers Needed
Volunteer Shifts:
Wednesday, October 20 from 12PM to 4PM 
Thursday, October 21 from 12PM to 4PM 
Thursday, October 21 4PM to 9PM
Volunteer Perks:
All volunteers will receive admittance to the Taste the Harvest event and enjoy the full 7-course local foods dinner!!!  (Tabled seating is not promised for volunteers at this time.)
Interested in Volunteering? Please reach out to Katie Palmer with dates and times you are available – Katie@lametrochamber.com or (207) 783-2249.  Thanks for your support!