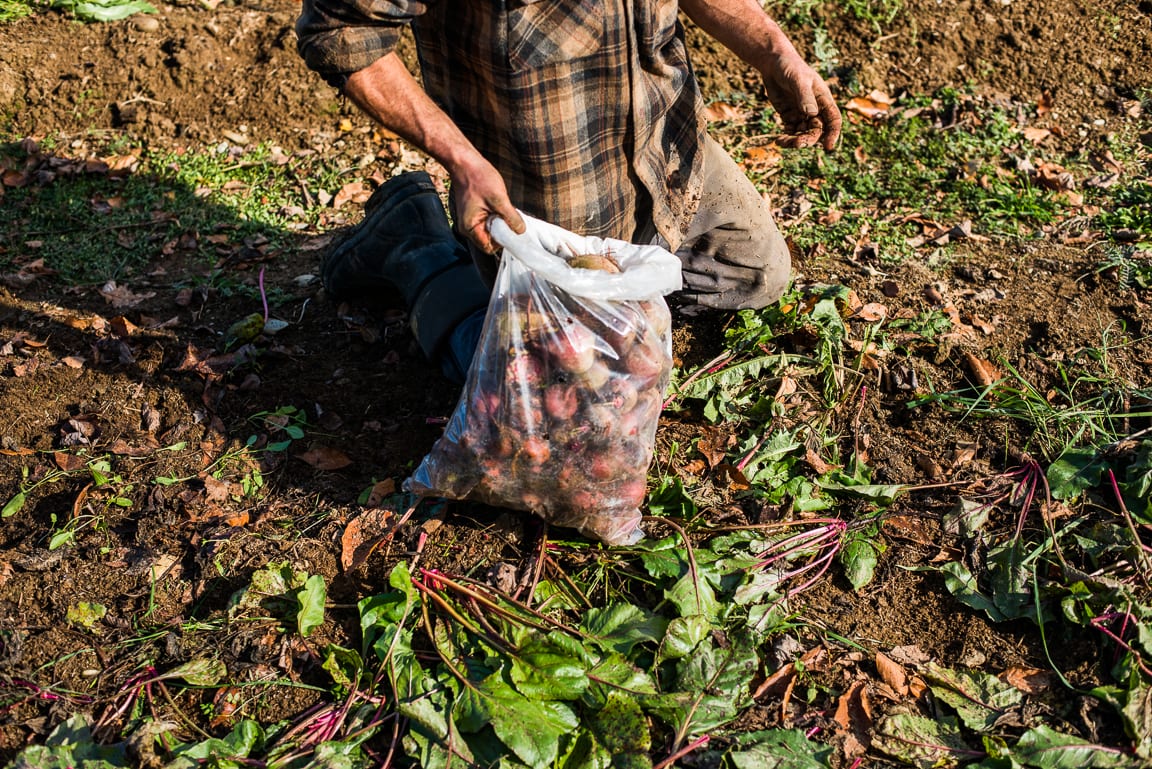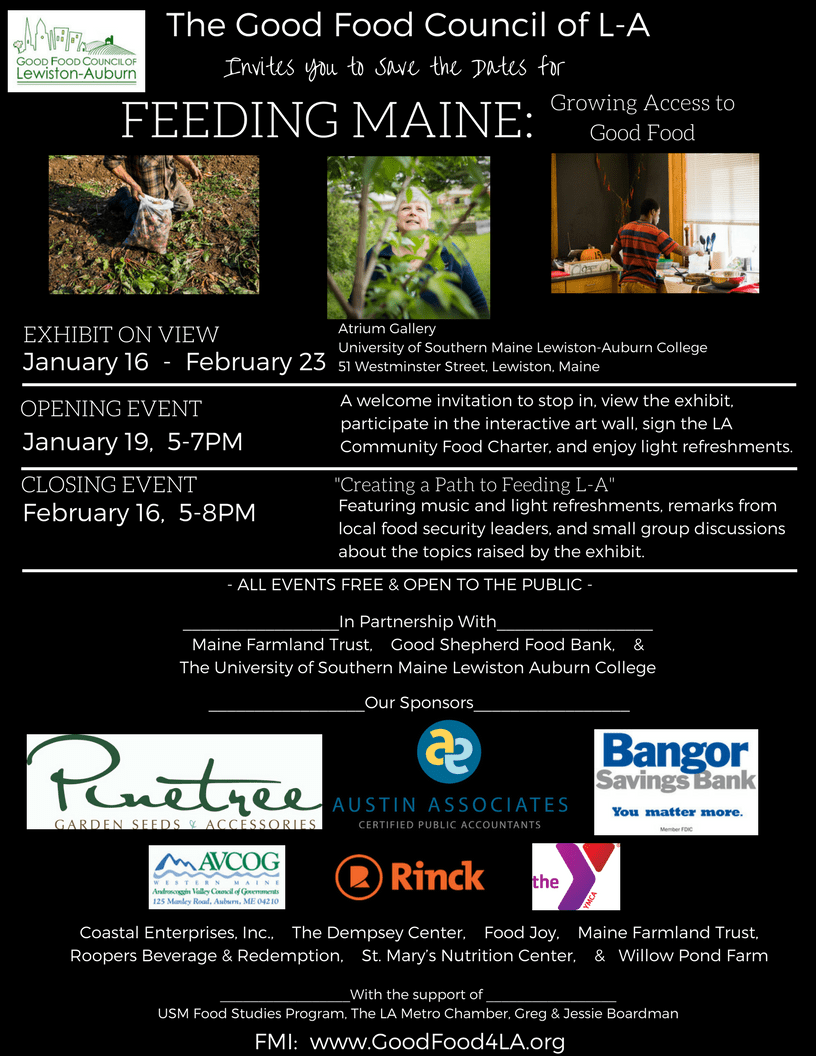 This photo exhibit by Brendan Bullock documents some of the many people working to address the persistent problem of hunger in our communities across the state. The hope is that these efforts will continue to grow into a resilient food system that serves all Mainers. There will be an interactive art wall where we invite you to leave your own words, art, or photos that relate to your experiences with/reactions to the pervasive issue of hunger and food insecurity, and how you envision your role in creating change.  This marks the first time the exhibit will display in Lewiston-Auburn.
The exhibit will be on view at the Atrium Hall Gallery at the University of Southern Maine Lewiston Auburn College from Tuesday, January 16 to Friday, February 23, 2018. Please check the Atrium Gallery website for hours: https://usm.maine.edu/atriumgallery
The public is also invited to participate in two events related to this exhibit:
An Opening Event will be held on Friday, January 19, from 5-7PM. (Snow date is Thursday, January 25.)
Opening Event FMI
A Closing Event with music, light refreshments, remarks by local food-security leaders, and discussions about issues and ideas raised by the photos will be held on Friday, February 16, from 5-8PM. (Snow date is Tuesday, February 20.)
Closing Event FMI   Facebook Event
All events are free and open to the public.