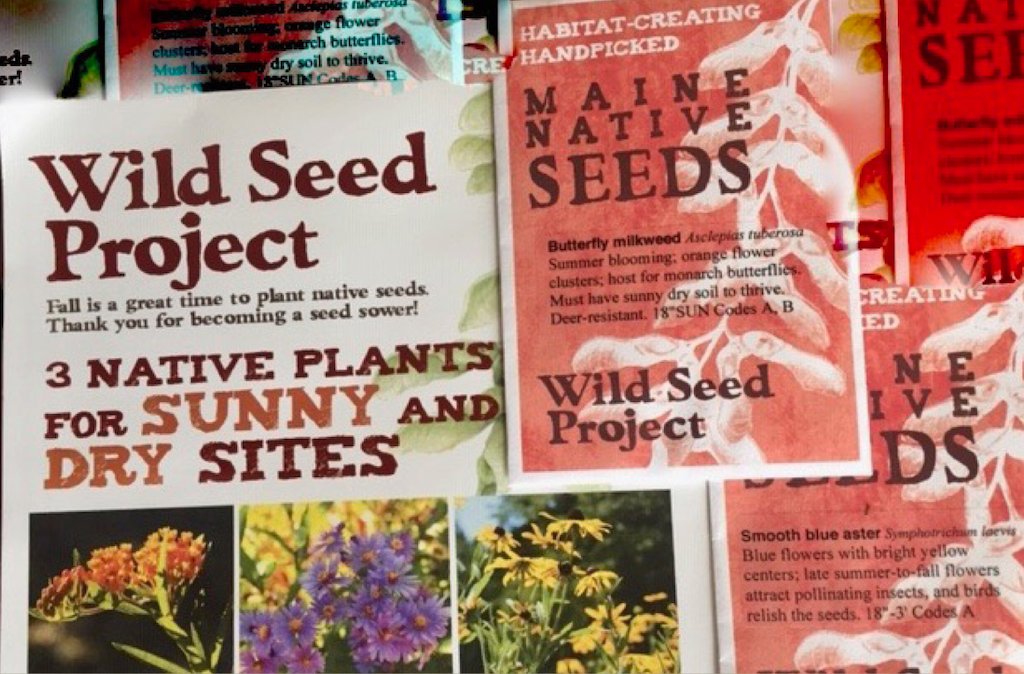 Join Wild Seed Project at the St. Mary's Nutrition Center, in partnership with the Androscoggin Valley Soil & Water Conservation District for an event on seed saving and sowing! We will focus on how to process native perennial seeds to prepare them for winter. We will also learn about the diverse plants that grow here in Maine and their unique seed collection and seed sowing processes. Wild Seed Project will guide a hands-on exploration of the many steps of growing native plants from seed, and establishing diverse landscapes using seed-grown plants.
We'll explore the Nutrition Center garden grounds (if weather allows) to identify native plants you may (or may not!) recognize and demonstrate ecologically-responsible seed collecting practices for those plants. Then participants will get to practice winter seed sowing themselves inside. Wild Seed Project will teach us the best practices for keeping your seeds outside for the winter. Each participant will sow two pots of seeds! One to take home, and one to leave at the St. Mary's Nutrition Center, to expand the biodiversity around the community space.
This program will also introduce AVSWCD's new Conservation Landscape Certification Program.  This free voluntary program was designed to help landowners complete the steps needed to improve their properties for wildlife, pollinators, water/soil quality and overall ecosystem support all in an easy-to-follow checklist!
After the workshop, stick around to ask questions, talk with staff, peruse helpful resources, and grab some free garden goodies!  We'll have seeds, gardening books, seed kits, garden tools, and an opportunity to win a free rain barrel!  Snacks and refreshments provided. We look forward to seeing you there!
This event is funded by a grant from the Davis Foundation.
Reservations are required: https://docs.google.com/forms/d/e/1FAIpQLSfyoN8Wuoeo4zi40w5-txzPB6fMp3yRB3dU4eql1N0XJ3QVEQ/viewform