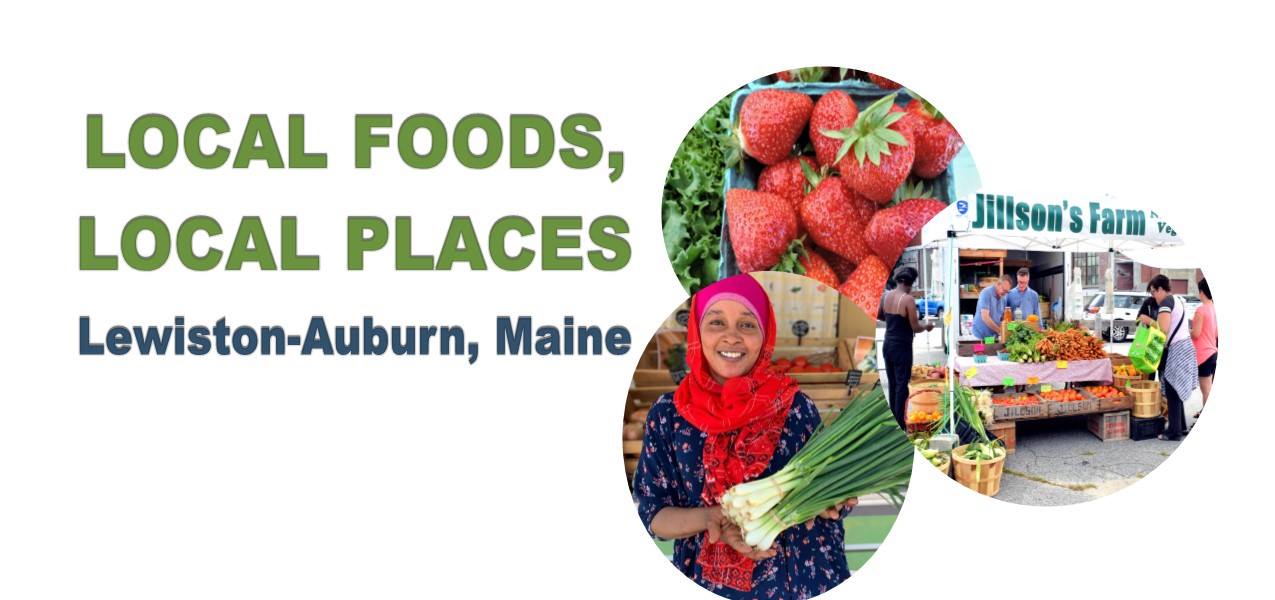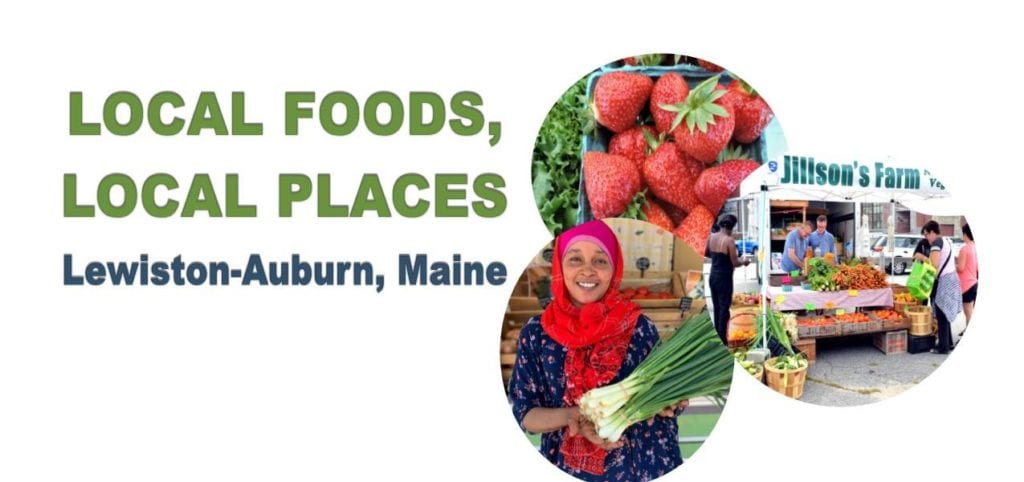 You are invited to the Celebration & Public Launch of the Local Foods Local Places (LFLP) Community Action Plan for Lewiston-Auburn! The event will be held during the lunch hour (12-1) on Tuesday, October 27th virtually via Zoom.
The hour will include a brief presentation on how the Action Plan is engaging a wide variety of stakeholders to support opportunities for local farmers and businesses, improving access to good food, and using local foods as a catalyst for economic growth in Lewiston-Auburn!  There will also be Q&A and discussion with LFLP Action Leads about the work they are doing, and opportunities to get involved in the plan's implementation.
The event will also be recorded and posted on the Good Food Council of Lewiston-Auburn website, goodfood4la.org, for later viewing. Translated video recordings in several languages will also be available in the weeks following the presentation.
To add to the celebration and help support local food businesses, the first 25 people to register will receive a FREE $10 voucher to a participating* local restaurant for lunch!
This is a FREE, public event, though registration is required!  Register here
(All registered attendees will be emailed access information to join this online presentation by either video webcam or phone, and the first 25 registrants will also receive info about picking up their lunch voucher and related details.)
This event was originally rescheduled from Spring 2020.
Hope to see you there!
*participating restaurants TBA