Meet The Councilors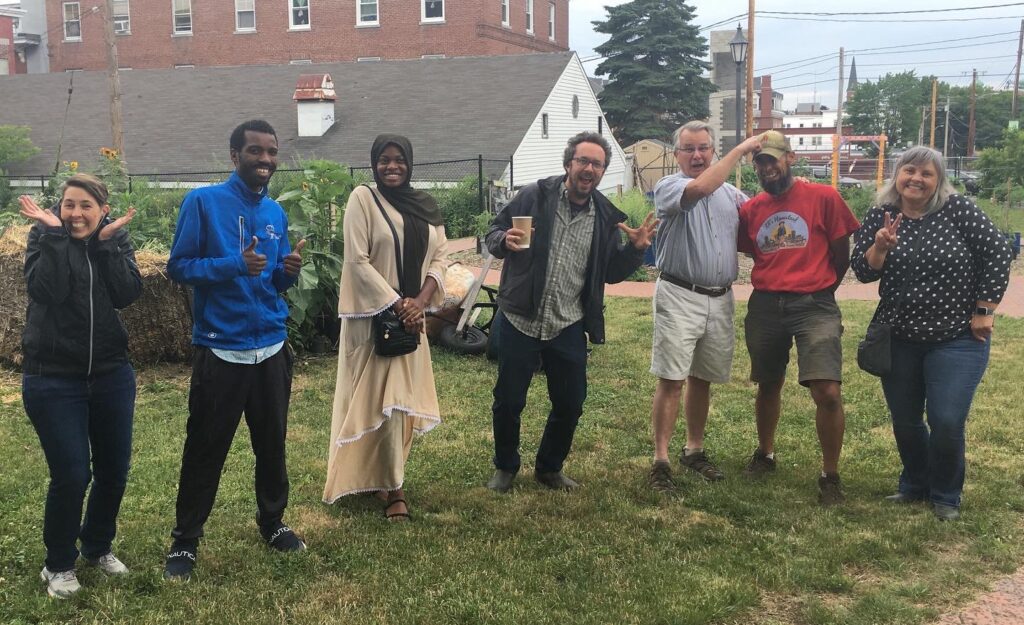 2021 Council Members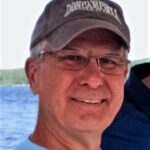 Jeff Newell, Council Chair and President, grew up in Auburn and attended Edward Little High School. He worked at Hannaford for 43 years working his way up from a stock clerk to Store Manager. Jeff managed stores in Lewiston, Topsham, Yarmouth and Brunswick. The last five years of his career Jeff worked in the corporate office in the Retail Communications department.  Jeff retired in 2015 and in 2016 became a Master Gardener through the University of Maine Cooperative Extension and has been an active volunteer with the program. Jeff volunteers with Durham Community School garden working with the 7th and 8th grade classes in the Jobs for Maine Graduates program. He is also involved with the Androscoggin Gleaners. The Gleaners work with local farms in establishing a Gleaning program. In 2018 the group gleaned over 7800 pounds of fresh produce and delivered to St Mary's Nutrition Center and 3 low-income housing units in Lewiston.  Jeff believes in giving back to the community and helping the less fortunate become contributing members of the community. Providing education and healthy meal options will assist members in this goal.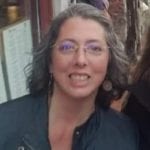 Amy Mailman, Council Secretary, is Good Shepherd Food Bank of Maine's Community Resource Representative (CRR) for Androscoggin and Oxford Counties. The mission of Good Shepherd Food Bank (GSFB) is to eliminate hunger in Maine by improving access to nutritious food for people in need, building strong community partnerships and mobilizing the public in the fight to end hunger. As a CRR, Amy acts as the liaison between GSFB and partners in Androscoggin and Oxford counties and between partners and local retailers who donate product.  CRRs help partners identify areas of growth, troubleshoot challenges and find solutions, and inform them of changes in policies that affect their community members. CRRs also work with retailers to maintain good relationships between them and the local partners receiving product, as well as to increase the amount and types of products partners can receive. The overriding goal of our CRR team is to build strong relationships between partners to ensure that community members receive quality food that is safe and nutritious.
Some of the supports that Amy provides to partners throughout Androscoggin and Oxford Counties include:
Technical Assistance for Fundraising, Grant Writing, Volunteer Recruitment, Food Safety, and Nutrition
Grants for appliances, equipment, infrastructure improvements and professional development for staff and volunteers
Support to operate GSFB programs such as Food Mobile, BackPack, School Pantry, Summer Feeding, Cooking Matters classes, and accessing local fresh produce via Mainers Feeding Mainers
Connections to volunteer groups or individuals and local food and fund drives
Networking opportunities with other emergency feeding programs to share strategies and challenges
Connections to nutritionists, food safety educators, community outreach workers and the expertise of community organizations.
Amy has lived in Androscoggin County for most of her life. From a young age, Amy witnessed her single mother using the local food pantry to supplement their food supply. As a child, she didn't think much about her family's food insecurity, but she realizes now that some people are too proud or embarrassed that "someone may see them" go somewhere for help and deeply understands the importance of a dignified experience. As an adult, Amy has realized that there are many different reasons that community members utilize a food pantry, meal site or shelter. As a CRR, she is passionate about working with GSFB's partners to reduce stigma and create experiences that support personal agency and build community. She finds deep motivation watching partners advocate for their communities and spring to action whenever they are needed most.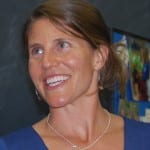 Kirsten Walter, Council Treasurer, began her food systems work in Lewiston, Maine, by founding Lots to Gardens in 1999 and now serves as director of the St. Mary's Nutrition Center.  The Nutrition Center serves as a hub for healthy food initiatives in Lewiston-Auburn and beyond. Kirsten is involved in several regional and state-wide efforts connected to food systems in Maine. She is a graduate of Bates College with a degree in Community Studies, and lives in North Yarmouth.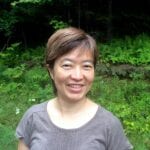 Carissa Aoki teaches in the Environmental Studies Program at Bates, where she offers courses in agroecology, data in society, GIS, and the ecology of natural disturbances. Her work includes a particular interest in stakeholder involvement in the research process. She has just embarked on a new project to investigate the milky ribbon worm's effect on clams and clam harvesters on the Maine coast. She is also currently working with colleagues in web design and development to implement an online insect outbreak prediction tool across the southeastern U.S., and she finds that the work of translating between research scientists, state/federal forest managers, and computer programmers/web designers is a fascinating journey. She is currently working on a project to bring web development resources to community projects in Lewiston/Auburn. Carissa holds degrees in Gender Studies, Forest Sciences, and Ecology and Evolution. Prior to going back to graduate school, she worked in classical music administration in New York City. When not sitting at a computer or in a classroom, she enjoys gardening and playing taiko (Japanese drumming).
David Bell is part owner and managing partner in a family farm that spans 4 generations and 3 townships, Bell Farms. Originally a potato farm in the 1930's, David and company expanded their 1000 acre farm, 500 tillable acreage to include sweet corn, grain corn, pumpkins, squash and variety of vegetables. Potatoes are the main stay which delivers to a strong local market as well as big box stores like Market Basket and Walmart. The addition of temperature and humidity controlled storage buildings along with automation in machinery, has allowed Bell Farms to continue packaging and delivering potatoes on a year round basis.  In 1991 David was the recipient of the " Outstanding Young Farmer of the year award representing Maine, in recognition of exceptional progress in agriculture and contributions to the community." Administered by The United States Junior Chamber of Commerce, Bismark, North Dakota. In 2018 Bell Farms was recognized by the Maine Agriculture Commissioner for "Entrepreneurial Excellence" dedicated to providing locally-Grown produce year round.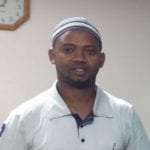 Mohamed Dekhow was born in Southern Central Somalia. He fled from Somalia in 1991 during the civil war to a Kenya refugee camp and remained in the camp for 10 years. During his residency in the refugee camp, he completed his primary education. Community leaders worked very hard to enable Mohamed and his children and family a chance to get resettlement to the USA in August 2004. In Suwanee, Georgia, Mohamed worked for Dish Network for all of 2005. In 2006, he moved with his family (two boys and first daughter Nasra) to the State of Maine since most of the community they knew had moved to Maine. In mid-2007, Mohamed and his wife started thinking how to use their experience and knowledge of cooking, and succeed in opening the first Somali-Bantu Grocery Store and Coffee Shop in the Lewiston/Auburn area. They owned this business for 8 years serving food to their loved ones in the area. During the time they owned the store, Mohamed was also joining with the New American Sustainable Agricultural Project (NASAP) providing interpretation and growing food for his family at the farm in Lisbon.  Also, in January of 2015, Mohamed joined with members of the community sharing the many challenges the refugee community was facing. Together, they formed the Sustainable Livelihoods Relief Organization (SLRO) hoping to bridge the gaps between different communities, providing mediation, programming, and resources that the community needed. Later, working with the Cooperative Development Institute (CDI), they formed the first Somali Bantu/Ethnic Somali Community Food Truck here at home in Lewiston/Auburn, Maine, called Isuken Co-op. It is also the second worker-owner Co-op of this kind in the USA. Mohamed is proud to be part of serving the Community and willing to continue doing what he's doing right now.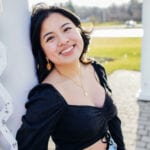 Olivia Deschenes is a senior at Lewiston High School where she is in the top ten of her class and is an early college student at the University of Maine. She is passionate about supporting local businesses, sustainability and the environment, women and gender studies, as well as how humans function in society, and through these interests, she hopes to major in political science in college. Through Lewiston High School, she is involved in the environmental club, the women and gender studies club, key club, art club, and the National Honors Society as a class officer and the 2021 secretary. She is also in yearbook and publishing as an art editor, theater and one acts, model united nations, mock trial, AVEC contemporary affairs, and the restorative justice program. Outside of school, she works year-round at Hannaford, volunteers at the Greater Androscoggin Humane Society, and is involved in community theater. She is also a council member of the Lewiston Youth Advisory Council where she works with council members and the community  to develop  and  execute community-wide  events as a liaison between the community and  Lewiston  youth. In addition, she is an Olympia's Leader through the Olympia Snowe Women's Leadership Institute where she networks with influential Maine women.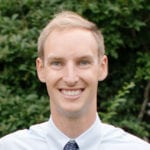 Francis Eanes is a faculty member in the Environmental Studies Program at Bates College. He teaches classes on sustainable cities/urban planning, urban and regional food systems, and community-engaged research. A social scientist by training, both his teaching and research take a holistic, systems-thinking approach to understanding the ways in which people, built environments, and working agricultural landscapes interact and influence each other. He is especially interested in building local and regional partnerships that bridge the gaps between academic research/teaching and the realms of policy, practice, and activism.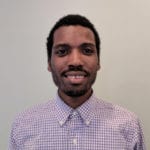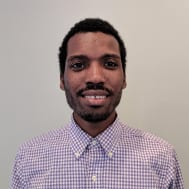 Omar Hassan works as the Cooperative Marketing and Development Assistant with the Cooperative Development Institute in the Cooperative Food Systems program. Born in Somalia and raised in Kenya, Omar speaks Maay Maay, Af Maha, and English. He provides translation and interpretation support to Somali farmers throughout New England. He works with farmers and community members to develop democratic businesses, assisting them in developing cooperatives, and supporting them as they access local markets. He works closely with New Roots Cooperative Farm, an operation owned by Somali Bantu farmers in Lewiston, Maine, the first New American-owned cooperative farm in Maine. He is currently enrolled at the University of Southern Maine where he is pursuing a degree in Social and Behavioral Science with a minor in Sustainable Food Systems. He lives with his wife and two children, Isra and Fithi in Lewiston, Maine.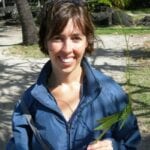 Shelley Norton, AICP – Shelley grew up in Bridgton, Maine, and has spent sixteen years working in land use professions including landscape architecture, infrastructure recovery with FEMA, stormwater management, and municipal and regional planning.  She is the Land Use Planner at Androscoggin Valley Council of Governments where she works with communities in the region developing ordinances and comprehensive plans, reviewing new project development and providing other technical assistance.  She holds a Masters in Landscape Architecture from Cornell University and Bachelor of Arts from the University of Southern Maine. Shelley has lived in Auburn for three years and is an avid gardener.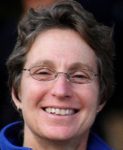 Camille Parish teaches within the Environmental Studies Program at Bates College, where she was involved with the development of Geographic Information Systems (GIS) classes at Bates and within the ES curriculum. She also oversees the internship program for ES majors. She holds a Master's in Environmental Science from Rutgers University. Camille lives in Auburn and has a long history of involvement with Lots to Gardens and Good Food for Lewiston-Auburn, including assisting with the Community Food Assessment.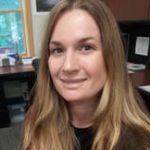 Mackenzie Richard is the District Manager of the Androscoggin Valley Soil and Water ​Conservation District in Lewiston.  Mackenzie grew up in Baltimore, Maryland and moved to Concord, New Hampshire in 2008 to work on an apple orchard. After moving to the seacoast region and working on more vegetable, fruit and dairy farms, she attended the University of New Hampshire and earned an associate's degree in Integrated Agricultural Management with a concentration in horticulture and agroecology. Her interest and passion for sustainable farming and natural resources brought her to western Maine in 2013, where she continued working on orchards and expanded into perennial and landscape management. She enjoys writing, music, and spending time with her family.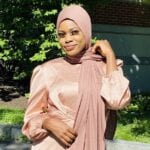 Fatuma Saney is part of the Youth Coalition at Gateway Community Services. She also currently serves on the Sustainable Livelihoods Relief Organization (SLRO) board; her role on the board is to help establish a Childcare Cooperative. Fatuma also volunteers weekly with Maine Immigrant and Refugee Services (MIERS), providing students with after school tutoring support, which became an expanded program to address a great community need in response to COVID.  Fatuma was born in Kenya but raised in the United States. She emigrated to the United States in 2005, then settled in Atlanta, Georgia with her mother, and older sister. In 2006, she moved to Lewiston, Maine with her family. Lewiston is where it officially felt like home for her, because this is where she officially started elementary school, graduated high school, then began college. Fatuma really enjoys working with her community. Living in Lewiston makes it very easy to get involved, or be connected with the community. Back in high school, Fatuma worked with St. Mary's Nutrition Center's Lots to Gardens Youth Gardening Program, an experience taught her a number of skills that she now uses in life.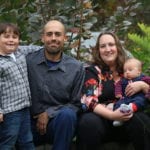 Jesse Tannenbaum and his wife Jessica grew up in Lisbon Falls Maine and currently reside with their two sons in Sabattus. Desiring more local access to locally grown produce, and using what little land Jesse could access from his family, he and Jessica boot-strapped together a small scale, production farm in residential Lewiston Maine. After two complete seasons of serving the greater L/A Community, the City of Lewiston shut the stand down citing zoning issues. Dedicated to the Lewiston/Auburn community, and the issues of land use and food sovereignty, Jesse and his family are hard at work providing the greater Lewiston/Auburn area some of the freshest, locally grown produce available from their diversified, small scale, intensive, urban farm, Eli's Homestead LLC.
---
Staff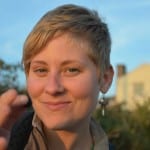 Julia Harper has served as the Coordinator for GFCLA since 2014.   She also most recently worked in land conservation as Associate Director for Androscoggin Land Trust. She has work experience from a number of locally-based food and beverage production and retail operations such as Valley View Farm and Baxter Brewing Co.  Julia also serves as a volunteer in several community-based efforts, including on the board of the RAISE-Op Housing Cooperative and the Lewiston Farmers' Market. She holds a BA from the University of Maine. Julia lives and gardens in downtown Lewiston with her partner and neighbors.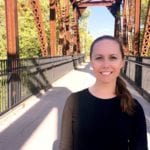 Shelley Kruszewski  is also the Program Coordinator at ReTreeUS, an organization that plants educational orchards in schools for students to learn about growing their own food and being environmental stewards. She has a master's degree in Community Planning and Development with a focus on land use and the environment from the Muskie School of Public Service, where her capstone project studied food hubs. Shelley has a background in land conservation and management, previously working at the Androscoggin Land Trust and Association of State Wetland Managers. She currently lives in Auburn with her husband and their two energetic dogs.