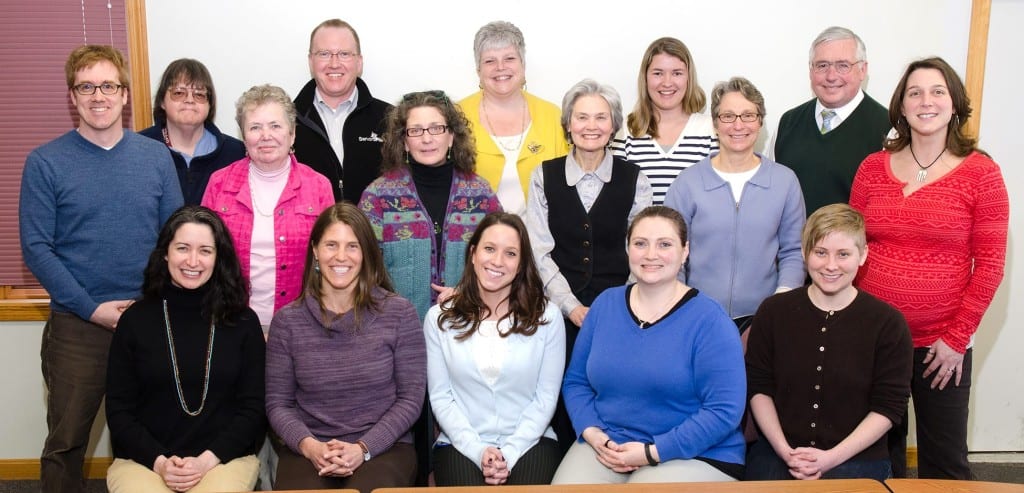 Above: 2015 Good Food Council group photo. Pictured First Row, Seated, l-r:  Mia Poliquin Pross, Kirsten Walter, Erica Madore, Alisa Roman, Julia Harper; Second Row, Standing, l-r: Daniel Wallace, Leelaine Picker, Deb Burd, Bonnie Lounsbury, Camille Parrish, Karen Bolduc; Back Row, Standing, l-r: Belinda Gerry, David Moyer, Nancy Perry, Emily Horton, Bob Thompson. Not Pictured: Christine Bosse, Phil Doucette, Melissa Emerson, Nadifa Mohamed and Rick Belanger.
---
2018 Council Members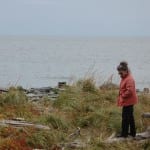 Deborah M. Burd is the Director of Grants Administration for Covenant Health of Tewksbury, MA. Deb is tasked with providing system-wide strategy for three acute care facilities (two in ME), consultation, facility on-site coordination, and support and compliance oversight. She is a founding member of the Maine Women's Agricultural Network and GrowSmart Maine and has formerly served as a trustee of the Natural Resources Council of Maine, on the board of CEI, the Spannocchia Foundation and the Center for Wisdom's Women. Currently, Deb is on the Advisory Board of Healthy Androscoggin and serves as a trustee for the Maine Women's Lobby. Deb worked previously as the Executive Director of the Maine based Western Mountains Alliance and as the Executive Director of the New York based National Campaign for Sustainable Agriculture. Deb lives in Lewiston and is a graduate of the University of Maine with a background in education.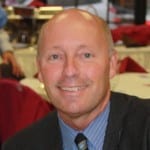 René Dumont serves St. Mary's as the Vice President of Strategic Growth. In this role, René is responsible for strategic planning, business development, marketing, public relations and education. This position also provides strategic direction and operational oversight to the following departments: imaging, lab, pharmacy, rehabilitation and occupational medicine services, volunteers, safety and risk, as well campus facilities management. The senior leader in this role leverages the synergies that exist among these myriad departments in order to 1) achieve consistently high quality patient encounters, and 2) to position the organization for long term growth and sustainability.
René serves the community in the following ways:
– Maine Community Foundation – Androscoggin County Committee Member
– Lewiston-Auburn Public Health Committee, Member and Past Chair
– Androscoggin Home Care and Hospice, Board Member/Past Chair
– Androscoggin Head Start and Child Care, Advisory Committee Member, Past Board
Member/Past Chair
– Community Clinical Services, Board Member
– 2009 recipient of the Jim Phillips Award. "This award is given annually to an individual that exemplifies United Way's mission, vision and values. The recipient has a character of compassion that shows in his personal, family, business and social life."
René was born and raised in Lewiston, Maine. He received his BA/BS from Tufts University in 1984, and then proceeded to earn his MBA from Boston University in 1986. He welcomed the opportunity to return home to Maine in 1992, and is pleased to give back to the community where he grew up. He currently resides in Auburn with his wife, Julia. They have five children ages 25-17.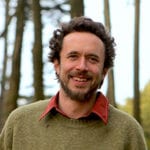 Jonah Fertig-Burd is the Director of Cooperative Food Systems programs with the Cooperative Development Institute.  He works with farmers, food producers, cooks, distributors, and community members to develop democratic businesses. He is a co-founder and board member of the Maine Farm and Sea Cooperative and has served as a development coordinator for the nation's first farm & sea-to-institution cooperative.  He also works with New American farmers, assisting them in developing cooperatives and helped Somali Bantu Farmers in Lewiston form New Roots Cooperative, the first New American owned cooperative farm in Maine. Previously, he co-founded Local Sprouts Cooperative in Portland, Maine and helped develop it into a successful worker-owned cafe. He has been involved in community gardening organizing in Portland and New York City and taught gardening and cooking in schools and afterschool programs in the Portland area since 2003.  He also co-founded the Greater Portland Community Land Trust in Portland and was a founding member of the Portland Mayor's Initiative for a Healthy and Sustainable Food System, as well as the Cooperative Design Lab. He is a facilitator for the Sustainable Food Systems Leadership Institute, as well as a speaker at statewide, regional and national conferences about cooperatives in the food system.  He lives with his partner and two kids at Celebration Tree Farm and Yoga in Durham, Maine.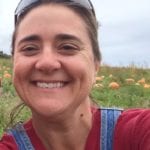 Kim Finnerty – is the Director of Whiting Farm in Auburn.  She holds a B.A. in Chemistry from West Virginia University, 1996.  Agriculture became an important topic for her while she was a teacher at Edward Little High School. She created the Chemistry through Agriculture program at Edward Little High School as a way of engaging her students in their learning.  She became the director of Whiting Farm in January 2015.  The farm is open 9 months a year selling Poinsettia's, annuals and fresh produce.  The goal for the farm is to be a working-educational farm that is open to professionals and community members for locally grown produce, education and enjoyment.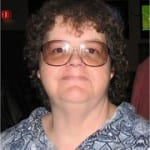 Belinda Gerry, a lifelong Auburn resident, served in the Maine Legislature from 1994–2000, as Ward 5 Auburn City Councilor from 2000–2006, and also served as an at-large City Councilor from 2009 to 2015 for her hometown. She holds a concern for food security and has worked to address this issue through her public service. Belinda also sees cooking education as a priority, knowing that many in the community lack the knowledge to prepare basic, healthy meals.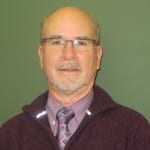 Doug Greene is an A.I.C.P. planner and registered landscape architect and the Deputy Director of Planning & Code Enforcement and City Planner for the City of Lewiston. After a short stint in college, Doug spent 12 years working on a large 1,000 acre diversified farm in Versailles, Kentucky; the last 3 years raising market spinach, broccoli, green peppers and yellow squash. He enrolled in University of Kentucky after leaving the farm, and got a degree in Landscape Architecture. An interest in land use planning inspired him to become a planner with the City of Lexington and through the course of his 13 years there, worked on subdivision planning, infill and redevelopment, helped develop a citywide greenway plan, a rural land management plan and was the first staff for its purchase of development rights plan.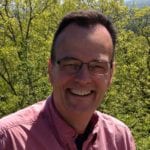 Mark Hews is President of M E Hews and Company, LLC, specializing in project coaching and facilitation, rural community and economic development, and strategic planning. He is also co-founder of Total Crowd Solutions, an open innovation approach to project planning and resourcing. Mark has 37 years' experience in project development and management working with small towns, businesses, and nonprofits. The Company has helped clients with project development and management ranging from small-scale institutional market development to a $2 Million Sustainable Year-Round Agriculture project integrating greenhouse, solar, and advanced composite sectors. The Company contracts with organizations to provide leadership and organizational development services. Before founding M E Hews and Company, LLC, Mark worked for the US Department of Agriculture for 32 years primarily in natural resource community and economic development as an RC&D Coordinator. Mark served as President of the New England Association of RC&D Areas and 1st Vice President for the National Association of RC&D Councils. He is a member of the Leadership Council for the National Small Business Association. Currently, Mark has a contract with the National Institute for Civil Discourse to serve as State Coordinator for Maine Revives Civility. Mark lives in Poland with his wife Debi.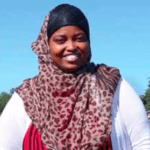 Khadija Hussein was born in Kenya, came to the US in 2005, and now lives in Lewiston.  She is a mother of two boys. Khadija has farmed with her mother at the Packard-Littlefield Farm in Lisbon on land leased by Cultivating Community and tended by members of the New American Sustainable Agriculture Project (NASAP). Khadija's family was one of the first to join NASAP in 2006. They sell their produce at farmers' markets, pantries, schools, restaurants, and CSA shares through Fresh Start Farm food hub.  Khadija is an active member of the Somali-Bantu Community Association. Khadija also cooks for Viles Arboretum, the Augusta market stand where she and a group of women sell Somali meals made with locally-grown produce. Farming is what makes Khadija feel more connected to her mother as well as to her home country. Khadija is also organizing with community members and the Cooperative Development Institute to start a childcare cooperative in Lewiston.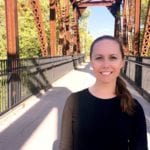 Shelley Kruszewski is the Executive Director at the Androscoggin Land Trust which works to conserve land, including agricultural land. She has a master's degree in Community Planning and Development with a focus on land use and the environment from the Muskie School of Public Service, where her capstone project studied food hubs. Shelley grew up in an old farm house with gardens and sheep in Durham, Maine, where her farmer brother still lives. She has done outreach work for ReTreeUS, a non-profit organization founded by her brother that plants school orchards. Shelley lives in Auburn with her husband and their energetic dog.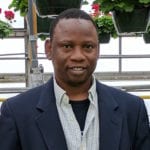 Muhidin D Libah
lives in Lewiston, Maine. He is is the Executive Director of the
Somali Bantu Community Association (SBCA)
of Lewiston, which works
to assist members of the refugee community at large on housing, employment, literacy and education, health, and safety matters. This includes empowering children and families to achieve lifelong success through personal and social change, by providing them with information about how to connect to a new life in the United States. One of many programs of the SBCA is supporting Somali-Bantu New Mainer farmers with access to land, technical assistance, and culturally-appropriate on-site training. Since 2014, this program has expanded from 20 farmers to 135 farmers with growing operations in Lewiston, Auburn, and New Gloucester. Muhidin is also the President for Middle Juba Relief and Sustainability Organization, and the Vice President for Living with Peace. Muhidin also serves on committees for Tri-County Mental Health and the Maine Community Foundation.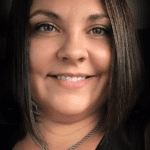 RitaMae Morin is a local resident of Lewiston, Maine, a full-time college student and is an Agriculturalist on her family's 99-year- old family farm in Auburn, Maine. RitaMae has spent the past few years, working alongside her father, in their agricultural pursuits to grow fresh produce and other unique food products. She is a mother of twin boys, who enjoys spending quality time with them and her partner of six-years, Paul. In her free time, RitaMae enjoys activities throughout New England, such as, supporting local artisans/crafters, exploring unique eateries and attending music/arts performances.
RitaMae is an honor student at Kaplan University and is now in her 3rd year of matriculation to earn a BS in Nutrition Science. She aims to continue her education, with a focus on agriculture and business management. Previously, RitaMae's professional career was focused in the Human Services field. After completing two terms in AmeriCorps National Service, RitaMae utilized that momentum, from her years of community service, as a catalyst for change and assisting others in various communities across the United States. For 17 years, her experiences ranged from promoting early literacy education, youth-focused female empowerment curriculums, support of persons with developmental disabilities and as a reunification liaison for families involved in the child protective system.
At this time, RitaMae is working toward a goal to help revitalize her family's aging farm; transforming it from its current use as a hay farm into a fully functional, local producer and contributor of value-added food products. In addition to her vocal commitment to Auburn's agricultural community, RitaMae is also on the Ad-Hoc Committee for the City of Auburn's Agriculture and Natural Resource Economy Project and is a Patriot Member of United Farmer Veterans of Maine, which advocates and supports veterans in their pursuit of sustainable farming ventures. She views involvement in public policy as a pathway to stronger, healthier and economically viable communities.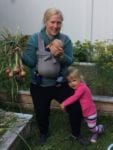 Katie Boss is a public health professional at Healthy Androscoggin managing the organization's nutrition, physical activity, built environment, and lead poisoning prevention programs. Katie is an avid home gardener and a student in the University of Maine Cooperative Extension's Master Gardener Volunteer program. Katie has two young children that she and her husband are including in their gardening and teaching them to appreciate the natural world. Katie has experienced the many health benefits of her older daughter participating in growing food for their family. From this experience, she is highly motivated to support work being done at the intersection of public health and sustainable agriculture, particularly supporting a local food economy. Katie is a member of the Maine Network Partners Fellows leadership program and is also a board member for Grow L+A, a non-profit dedicated to growing Lewiston and Auburn by promoting responsible development.
Camille Parrish, Council Chair, teaches within the Environmental Studies Program at Bates College, where she was involved with the development of Geographic Information Systems (GIS) classes at Bates and within the ES curriculum. She also oversees the internship program for ES majors. She holds a Master's in Environmental Science from Rutgers University. Camille lives in Auburn and has a long history of involvement with Lots to Gardens and Good Food for Lewiston-Auburn, including assisting with the Community Food Assessment. Camille is also a board member of the Androscoggin Land Trust.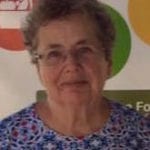 Leelaine Picker retired to Maine from Connecticut after a career in non-profit management, predominantly in the child abuse prevention and anti-poverty sectors. Lee has a particular interest in food security and developing healthy, sustainable farm to consumer systems. She is a graduate of Hartford College for Women and Middlebury College and lives in Sabattus.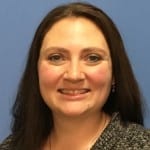 Alisa Roman is a graduate of The Culinary Institute of America Alisa has been working in kitchens since a young age. Her experience ranges from Baking and Pastry, Kitchen preparation, and Campus Dining Management. Currently Alisa is the Director of Nutrition for Lewiston Public Schools in Lewiston Maine. In her current role Alisa oversees the day to day operations of the Lewiston School Nutrition Program. Alisa is also very active in the community participating in groups that focus on feeding the community and in particular groups that support ending student hunger.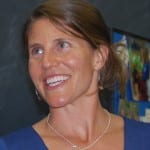 Kirsten Walter began her food systems work in Lewiston, Maine, by founding Lots to Gardens in 1999 and now serves as director of the St. Mary's Nutrition Center.  The Nutrition Center serves as a hub for healthy food initiatives in Lewiston-Auburn and beyond. Kirsten is involved in several regional and state-wide efforts connected to food systems in Maine. She is a graduate of Bates College with a degree in Community Studies, and lives in North Yarmouth.
---
Staff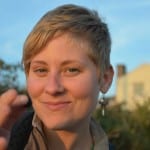 Julia Harper views repairing LA's food system as a foundational and essential step to achieve a healthy and thriving community for all. Julia began serving as the Coordinator for GFCLA in September 2014.  She has also has experience working with various local food production operations such as Food Joy & South Auburn Organic Farm, Valley View Farm, 4 Seasons Farm Market, and Baxter Brewing Co. As of February 2018, also joined the staff at Androscoggin Land Trust, assisting with land conservation and member outreach. Julia also serves as a volunteer in several community-based efforts, including the board of Grow L+A. She holds a BA in Sociology from the University of Maine. Julia is a resident and member-owner of the RAISE-Op Housing Cooperative in downtown Lewiston, and lives there with her partner, Craig.