Meet The Councilors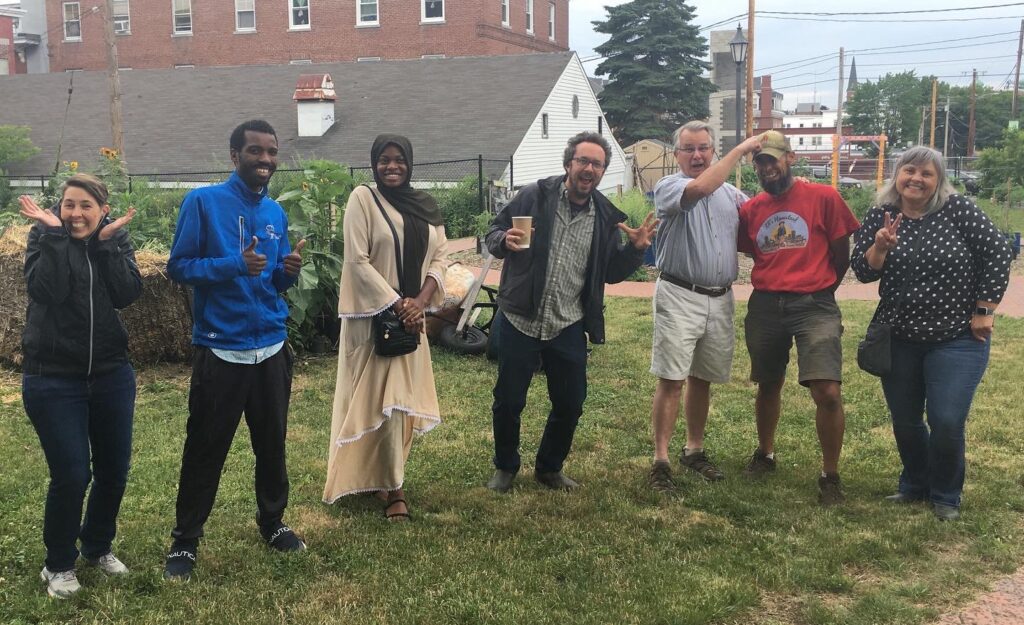 2022 Council Members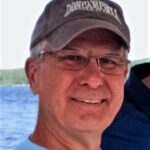 Jeff Newell, Council Chair and President, grew up in Auburn and attended Edward Little High School. He worked at Hannaford for 43 years working his way up from a stock clerk to Store Manager. Jeff managed stores in Lewiston, Topsham, Yarmouth and Brunswick. The last five years of his career Jeff worked in the corporate office in the Retail Communications department.  Jeff retired in 2015 and in 2016 became a Master Gardener through the University of Maine Cooperative Extension and has been an active volunteer with the program. Jeff volunteers with Durham Community School garden working with the 7th and 8th grade classes in the Jobs for Maine Graduates program. He is also involved with the Androscoggin Gleaners. The Gleaners work with local farms in establishing a Gleaning program. In 2018 the group gleaned over 7800 pounds of fresh produce and delivered to St Mary's Nutrition Center and 3 low-income housing units in Lewiston.  Jeff believes in giving back to the community and helping the less fortunate become contributing members of the community. Providing education and healthy meal options will assist members in this goal.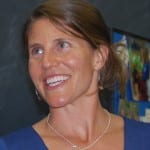 Kirsten Walter, Council Treasurer, began her food systems work in Lewiston, Maine, by founding Lots to Gardens in 1999 and now serves as director of the St. Mary's Nutrition Center.  The Nutrition Center serves as a hub for healthy food initiatives in Lewiston-Auburn and beyond. Kirsten is involved in several regional and state-wide efforts connected to food systems in Maine. She is a graduate of Bates College with a degree in Community Studies, and lives in North Yarmouth.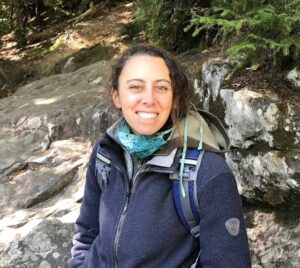 Kyra Bleicher is a 2019 Bates College graduate who has served as a team-member at Wild Mountain Cooperative Farm in Greene, Maine since graduation. She worked as an AmeriCorps VISTA Member at St. Mary's Nutrition Center for two years (2019-2021), where she helped improve systems and offered direct service at the Community Gardens and the Food Pantry. During her engagement in both places, Kyra deepened interest in projects seeking to build just local food systems and efforts to grow equitable rural land access. She is currently working as a direct-service AmeriCorps Member with Cooking Matters and the Good Shepherd Food Bank. In addition, Kyra is a student and aspiring teacher of life sciences, and she is a passionate fiddle player and an avid French speaker. She connected with local beekeepers and bee-researchers as part of an undergraduate thesis project, and she currently tends to honeybee hives at a local farm.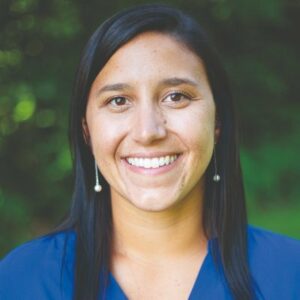 Megan Gagne is the Marketing and Communications Coordinator at Good Shepherd Food Bank. She is responsible for supporting the execution of the communications strategy and marketing plans for the Food Bank. She develops website content, manages social media, assists with media outreach, and leads story collection strategy for the Food Bank. She has a strong background in digital marketing, social media listening, storytelling and driving online customer engagement through social platforms. She moved to Augusta, Maine, in 2015 and started working for Marshall Communications as an account coordinator and then was promoted to account executive with many travel and tourism clients, as well as nonprofit clients, higher education and healthcare industries. Prior to Marshall Communications, Crowder held nonprofit healthcare and sport marketing roles. Crowder received a B.S. in public relations and a double minor in English and writing from Northern Michigan University. Crowder was on the Northern Michigan University Varsity Swim and Dive Team, Student-Athlete Advisory Committee (SAAC) and a member of Public Relations Student Society of America (PRSSA). She lives in Sidney, Maine, and is a swim coach for the KVYMCA Stingrays and volunteers at the Augusta Food Bank. In her free time she enjoys reading, hiking, fishing and spending time with her fiancé, dog and cat.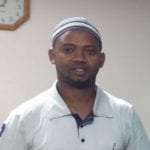 Mohamed Dekhow was born in Southern Central Somalia. He fled from Somalia in 1991 during the civil war to a Kenya refugee camp and remained in the camp for 10 years. During his residency in the refugee camp, he completed his primary education. Community leaders worked very hard to enable Mohamed and his children and family a chance to get resettlement to the USA in August 2004. In Suwanee, Georgia, Mohamed worked for Dish Network for all of 2005. In 2006, he moved with his family (two boys and first daughter Nasra) to the State of Maine since most of the community they knew had moved to Maine. In mid-2007, Mohamed and his wife started thinking how to use their experience and knowledge of cooking, and succeed in opening the first Somali-Bantu Grocery Store and Coffee Shop in the Lewiston/Auburn area. They owned this business for 8 years serving food to their loved ones in the area. During the time they owned the store, Mohamed was also joining with the New American Sustainable Agricultural Project (NASAP) providing interpretation and growing food for his family at the farm in Lisbon.  Also, in January of 2015, Mohamed joined with members of the community sharing the many challenges the refugee community was facing. Together, they formed the Sustainable Livelihoods Relief Organization (SLRO) hoping to bridge the gaps between different communities, providing mediation, programming, and resources that the community needed. Later, working with the Cooperative Development Institute (CDI), they formed the first Somali Bantu/Ethnic Somali Community Food Truck here at home in Lewiston/Auburn, Maine, called Isuken Co-op. It is also the second worker-owner Co-op of this kind in the USA. Mohamed is proud to be part of serving the Community and willing to continue doing what he's doing right now.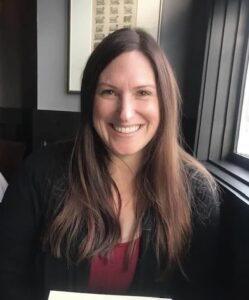 Misty Edgecomb has been a lifelong Maine resident growing up in Auburn and the surrounding areas. She is a graduate from Leavitt Area High School and Central Maine Community College, and has made a home with her family in Auburn. Misty has been a small business owner since 2007. ME Massage Therapy is located in Lewiston and is a growing medical massage clinic. Misty is also the founder of Thoughtful Giving, a tech company still in the startup phase. Misty is Chair of the Auburn Parks and Recreation Advisory Board, and has been since 2020. Her goal for the Auburn parks is that they all have some edible aspect in them. Misty is a part of the work group organizing the 14 acre community food forest project in Auburn, and is part of the work group organizing the re-opening of the public beach in Auburn. Misty views community involvement as being as important as running her two businesses and lives by the rule that we all have a duty to make the community we live in a better place.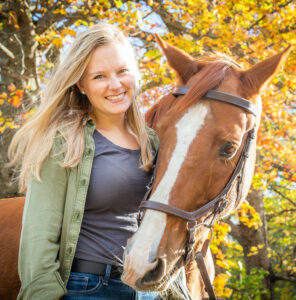 Blaine Flanders is the Senior Manager of Program Performance at the Central Western Maine Workforce Development Board (CWMWDB) and lives in Auburn, Maine. The Central Western Workforce Board administers WIOA Title 1B Employment & Training Programs and works with a local service provider in Androscoggin, Somerset, Franklin, Oxford, and Kennebec Counties. Blaine has two degrees from the University of Massachusetts and Merrimack College, is an Army Veteran with deployment experience in East Africa, and has worked in the service industry for over ten years at different bars, restaurants, and catering groups across New England. Blaine works part-time at Sonder & Dram in Lewiston, and you will find her working there on Friday nights. During her time with the Army, she worked on civil affairs and humanitarian efforts, allowing her to understand and respect the way of life for many different cultures. She believes in the power of local and sustainable food systems, and wants to help bring that food to the community. During her off hours, she spends time with her horse and two cats.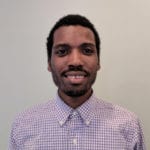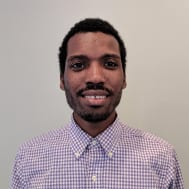 Omar Hassan works as the Cooperative Marketing and Development Assistant with the Cooperative Development Institute in the Cooperative Food Systems program. Born in Somalia and raised in Kenya, Omar speaks Maay Maay, Af Maha, and English. He provides translation and interpretation support to Somali farmers throughout New England. He works with farmers and community members to develop democratic businesses, assisting them in developing cooperatives, and supporting them as they access local markets. He works closely with New Roots Cooperative Farm, an operation owned by Somali Bantu farmers in Lewiston, Maine, the first New American-owned cooperative farm in Maine. He is currently enrolled at the University of Southern Maine where he is pursuing a degree in Social and Behavioral Science with a minor in Sustainable Food Systems. He lives with his wife and two children, Isra and Fithi in Lewiston, Maine.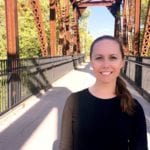 Shelley Kruszewski  is the Program Coordinator at ReTreeUS, an organization that plants educational orchards in schools for students to learn about growing their own food and being environmental stewards. She has a master's degree in Community Planning and Development with a focus on land use and the environment from the Muskie School of Public Service, where her capstone project studied food hubs. Shelley has a background in land conservation and management, previously working at the Androscoggin Land Trust and Association of State Wetland Managers. She currently lives in Auburn with her husband and their two energetic dogs.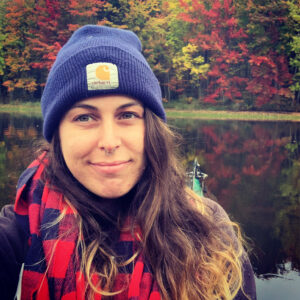 Emma Lorusso is the Project Director at the Androscoggin Soil and Water Conservation District in Lewiston. Emma received a B.S. in Natural Resources in 2012.  She was the Naturalist at the James L Goodwin Conservation Education Center, located on the Goodwin State Forest in Connecticut for three years, where she led workshops and walks on forestry, wildlife and general conservation education.  During that time she also helped to start the Center's Master Naturalist Program, where she served as Program Coordinator. The program has continued to be successful across the state, training more and more volunteers every year.  She fought wildland fires out west and taught English in China before returning to New England.  She moved to Maine in 2018 and worked as a Preschool Teacher at Nature Based Preschool Mayberry Hill in Casco, where she used the surrounding forest and gardens as her classroom.  She also has worked on farms, in gardens, at farmers markets, and in soup kitchens; always motivated to connect the public with where their food comes from. She has been teaching outdoor education both formally and informally for almost ten years and is working towards developing a dynamic schedule of educational events and workshops for the community of Androscoggin and Sagadahoc Counties. In her free time she enjoys kayaking, gardening and foraging for wild mushrooms.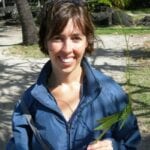 Shelley Norton, AICP –  Shelley grew up in Bridgton, Maine, and has spent sixteen years working in land use professions including landscape architecture, infrastructure recovery with FEMA, stormwater management, and municipal and regional planning.  She currently serves as the City Planner for the City of Lewiston.  She holds a Masters in Landscape Architecture from Cornell University and Bachelor of Arts from the University of Southern Maine. Shelley has lived in Auburn for four years and is an avid gardener.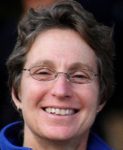 Camille Parish teaches within the Environmental Studies Program at Bates College, where she was involved with the development of Geographic Information Systems (GIS) classes at Bates and within the ES curriculum. She also oversees the internship program for ES majors. She holds a Master's in Environmental Science from Rutgers University. Camille lives in Auburn and has a long history of involvement with Lots to Gardens and Good Food for Lewiston-Auburn, including assisting with the Community Food Assessment.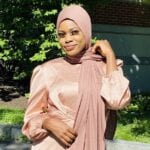 Fatuma Saney is part of the Youth Coalition at Gateway Community Services. She also currently serves on the Sustainable Livelihoods Relief Organization (SLRO) board; her role on the board is to help establish a Childcare Cooperative. Fatuma also volunteers weekly with Maine Immigrant and Refugee Services (MIERS), providing students with after school tutoring support, which became an expanded program to address a great community need in response to COVID.  Fatuma was born in Kenya but raised in the United States. She emigrated to the United States in 2005, then settled in Atlanta, Georgia with her mother, and older sister. In 2006, she moved to Lewiston, Maine with her family. Lewiston is where it officially felt like home for her, because this is where she officially started elementary school, graduated high school, then began college. Fatuma really enjoys working with her community. Living in Lewiston makes it very easy to get involved, or be connected with the community. Back in high school, Fatuma worked with St. Mary's Nutrition Center's Lots to Gardens Youth Gardening Program, an experience taught her a number of skills that she now uses in life.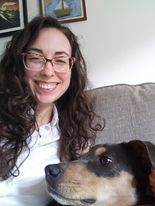 Kate Webber is an educator at the Maine State Museum, where she works with teachers and students to share Maine's history and natural history. She specializes in making ideas interesting and accessible to people. She holds a Master's in Museum Studies from the Cooperstown Graduate Program, with a focus on public programming and outreach. Kate grew up in a farming family in Central New York, and continued her interest in farming as a WWOOF volunteer in Scotland. She fell in love with the Lewiston/Auburn community while attending Bates College. After graduation, Kate spent two years living on Swan's Island through the Island Institute's fellowship program, where she worked with the local historical society, library, and school. Her work with the Maine Humanities Council and Museum L-A have broadened her appreciation for Maine's rich past, present, and future. In their spare time, Kate and her husband now co-run Lewiston's live storytelling event, The Corner. They live in Sabattus and have a failing but well-loved garden and more animals than they can handle (three, not counting the mice).
---
Staff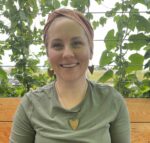 Julia Harper has served as the Coordinator for GFCLA since 2014.   She also most recently worked in land conservation as Associate Director for Androscoggin Land Trust. She has work experience from a number of locally-based food and beverage production and retail operations such as Valley View Farm and Baxter Brewing Co.  Julia also serves as a volunteer in several community-based efforts, including on the board of the RAISE-Op Housing Cooperative and the Lewiston Farmers' Market. She holds a BA from the University of Maine. Julia lives and gardens in downtown Lewiston with her partner, baby, and neighbors.