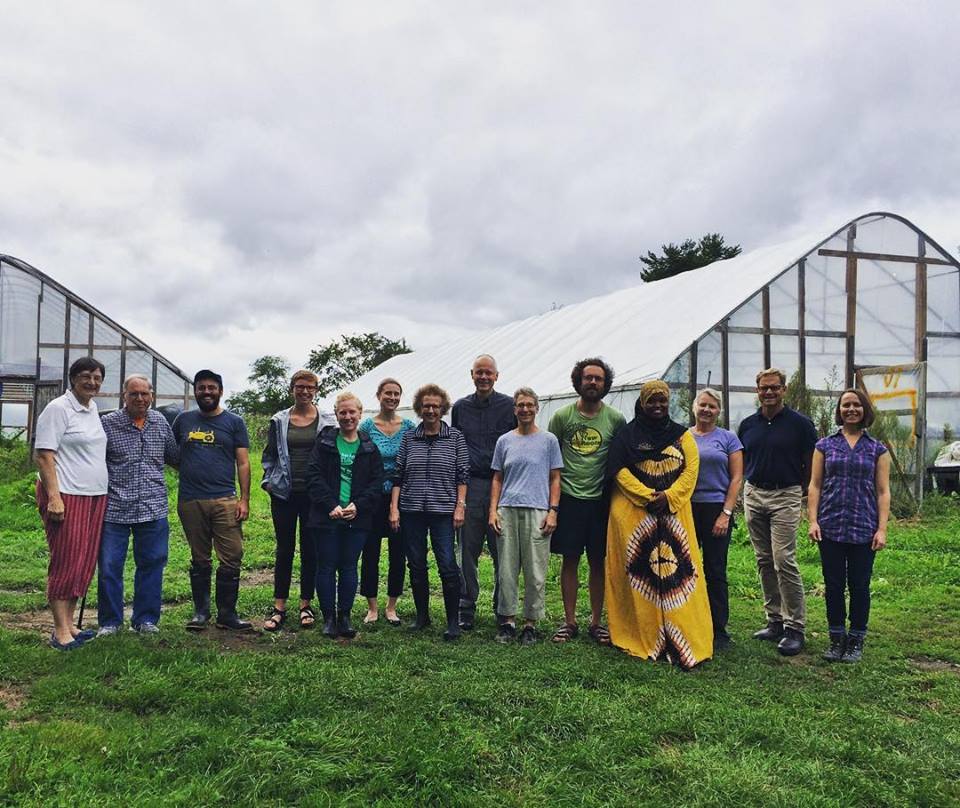 The Good Food Council of Lewiston-Auburn (GFCLA) was formed in the summer of 2012 to create and support improvements to the food system* of the Lewiston-Auburn community.
How We Make Change: 
Foster Collaboration within and between Sectors

Identify and work to Solve Gaps in the food system

Provide Non-partisan Research and Educational Resources in matters of Public Policy

Raise Awareness of and Support for Local Programs and Businesses

Respond to emerging Community Needs and Opportunities
There are many organizations doing important work to improve L-A's food system, feeding the hungry, supporting local farmers, and encouraging more people to eat nutritious food. Despite this, large problems persist. The council was created to help form collaborative solutions to those problems, bringing together partners from different backgrounds to create solutions that will result in long-term change.
Our Vision
Lewiston-Auburn will become a community with a thriving food system that supports healthy people and neighborhoods and a strong local economy. We envision a community bustling with people sharing good food that is healthy, affordable, and accessible, and that honors the enduring values, rich cultural heritage and diverse needs of our population.
Our Mission
Through education, advocacy, and community-based decision-making we work to shape a food system where our entire community of Lewiston-Auburn has access to good food.
What is good food?
Through the community-driven process of creating and publishing the 2013 Community Food Assessment, the following definition of good food was created:

We believe good food:
Is safe and nutritious, enabling people to live healthy, active lifestyles, and helping children learn and play;
Supports a strong local economy and a thriving food system;
Is produced with respect for and provides livable wages to workers;
Stewards and conserves natural resources for future food production; and
Fits cultural and religious beliefs.
---
* A food system is all of the processes and infrastructure that is needed to get food from the field or ocean to consumers and beyond. It includes many aspects: production, processing, wholesale and retail distribution, waste management, and support systems such as transportation, education, city and town governments, and emergency food providers, among others.