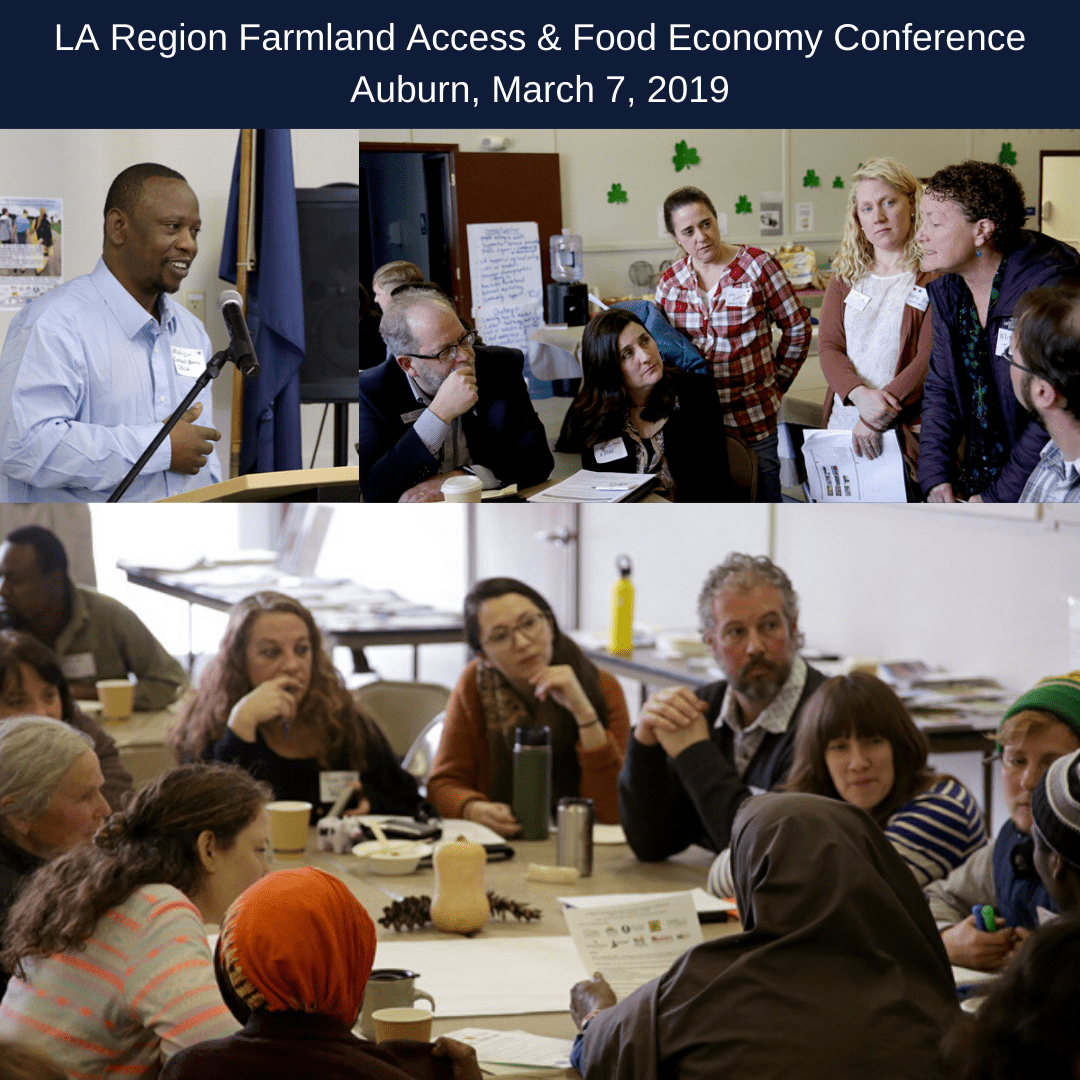 Today marks 3 years since the inspiring LA Region Farmland Access & Food Economy Conference. As we reflect, we are proud of the many ways that our region has built on the success of this event:
✨ Farmland Access: Since 2019, businesses & organizations representing hundreds of local farmers have now either purchased or made the necessary connections to gain access to land to grow food in the region including Somali Bantu Community Association, New Roots Cooperative Farm, Sustainable Livelihoods Relief Organization, and Presente! Maine.
✨ Food Policy: In 2021, the City of Auburn approved a new and historic chapter in their Comprehensive Plan Update titled, 'Promoting Food Access and Production and Growing the Agriculture Economy' with exciting new goals and strategies.
✨ Economic Development:
– The Lewiston Farmers' Market is working with the City of Lewiston to establish a permanent downtown location. The City has also included the downtown location of the Farmers Market as an economic strategy in their Riverfront Master Plan.
– A 'Community Food Center' is in development for downtown Lewiston, led by St. Mary's Nutrition Center and the Cooperative Development Institute, which is envisioned to include critical infrastructure for farms and food businesses including storage, processing, and retail within a cooperative model.
– The Lewiston Auburn Metropolitan Chamber of Commerce has recognized the power of the food economy and developed, in collaboration with local restaurants and farms, an annual, signature, culinary experience, downtown event called 'Taste the Harvest' that showcases the flavors of the region.
The above initiatives (and many more!), are worked on in close connection with each other as part of the Local Foods Local Places Action Plan for Lewiston-Auburn.  Learn more and discover ways to get involved here: https://goodfood4la.org/resources/lflp-action-plan/ 
#localfoodslocalplacesla